Schitt's Creek Quiz: You'll Never Get 100% On This David Rose Quiz
Ew, David!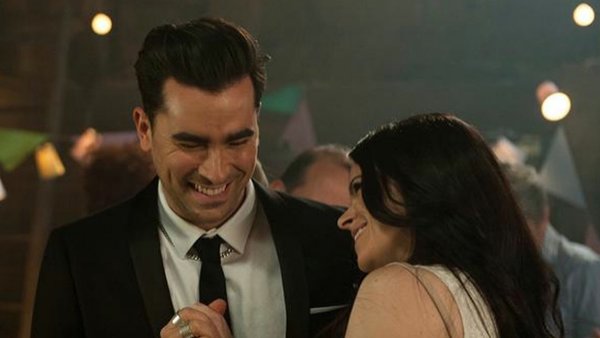 Who could ever have expected Schitt's Creek to venture from its humble beginnings to becoming a record-breaking Emmy success? And it's all thanks to the dream team that is father-son co-creators Eugene and Dan Levy.
Though the hit Canadian sitcom is ultimately more of an ensemble comedy, its clear main character is nevertheless the spoiled Rose son David, played with a winning mix of campy charm and snide snark by Dan Levy.
Over the course of the show we effectively see David - and the other members of the Rose family, of course - develop a soul, coming to terms with his own vulnerabilities and eventually finding love with his husband Patrick (Noah Reid).
But just how well do you remember David's antics over the course of Schitt's Creek's six seasons, from his relationships to his job, his colourful past, and everything in-between?
Simply put, you'll need to be majorly obsessed with David Rose to get even close to 100% on this quiz. But fear not, because no matter how you do the answers are at the end as ever. Good luck!
1. What Does David Use To Describe His Sexuality To Stevie?