Schitt's Creek Quotes Quiz: Which Celebrity Did Alexis Say It About?
Can you fill in the gaps of Alexis' quotes?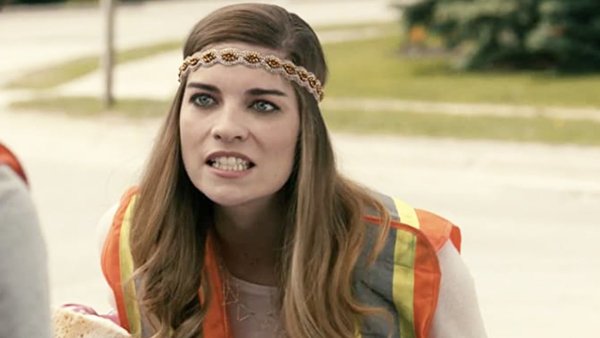 The travelling socialite, Alexis Rose is first introduced as the self-absorbed adult daughter of Johnny and Moira. However, soon after arriving in Schitt's Creek she finds some handsome men to keep her company and make her appreciate the smaller things in life. She eventually finds a job as a receptionist at a veterinary clinic and even decides to focus on her education, earning her high school diploma after attending a local college.
Throughout the show's run, it's fair to say that Alexis has the most character development out of the entire Rose family. She began as a spoiled and naive socialite who only worried about boys and dirt on her heels but as the show progressed, her selflessness and kind heart allowed her to embrace her family and the town she eventually called home.
Over the years, Alexis reveals so much about her bizarre past, including numerous celebrities she has dated. She had flings with actors, musicians, and many other high-profile men. Her past is sprinkled with unnamed crime lords and Saudi princes.
From actors to royalty, let's remember every celebrity Alexis mentioned over the years. Can you fill in the gaps and remember which celebrity she was talking about?
1. "I Went On A Blind Date To Bali With ____, So… I'm Pretty Sure I'm Gonna Be Fine."