Schitt's Creek: The Impossible Johnny Rose Quiz
How well do you know the head of the Rose family?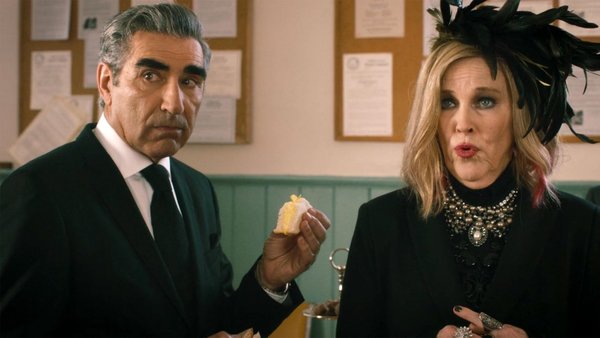 Schitt's Creek ran for 6 seasons and over that time, we got to know the Rose family pretty well.
We learned that Moira was the most dramatic Rose. Alexis was a highly self-involved celebutante. David was the most flamboyant Rose. And last but by no means least Johnny, the most rational member of the Rose family.
Initially buying Schitt's Creek as a joke, Johnny Rose never imagined that one day it would be the town he would call home.
Formerly a wealthy CEO of a video chain, Johnny believed in a hard day's work. He even published a book to help other entrepreneurs achieve the same success he did. After his business manager Eli caused him to lose his fortune, Rose started again at the very bottom and worked hard to build a new life for his family in Schitt's Creek.
The question today is, how well do you remember his journey? Can you remember the name of his infamous book? If the answer is yes, then you have come to the right place.
How will you score on this impossible Johnny Rose quiz?
Answers at the end!
1. What Was Johnny's First Line In The Series?