Seinfeld Or Curb Your Enthusiasm Quiz: Who Said It - George Costanza Or Larry David
Do you have what it takes to prove you know Seinfeld's George Costanza from Curb's Larry David?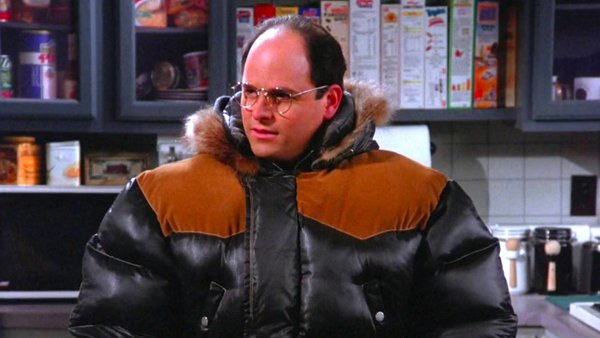 Seinfeld ran for nine seasons and a whopping 180 episodes. The show starred Jerry Seinfeld playing a fictionalised version of himself as he lived life in New York alongside best friend George Costanza, ex-girlfriend and girl pal Elaine Benes and eccentric neighbour Kramer.
Fans knew George as stingy, lacking in confidence and ever so slightly pedantic character. But have you ever noticed that he is often similar to the fictionalised version of Larry David from Curb Your Enthusiasm?
George's character was loosely based on the real Larry David, who co-created Seinfeld along with Jerry. Some of George's views on dating, society and life in general echo some of Curb's Larry.
Only if you are the ultimate fan of both of the shows do you even stand a chance of telling these two apart! Though they aren't the same, it takes a keen "Larry David stare" to tell the quotes of these two iconic tv characters apart.
Do you have what it takes to prove you know your George Costanza quotes from Curb Your Enthusiasm's Larry David's? It's time to find out if you're "pretty, pretty pretty good" or if you're "killing independent George".
1. I Don't Think I've Ever Been To An Appointment In My Life Where I Wanted The Other Guy To Show Up.