Seinfeld Quiz: Can You Guess The Season From The Episode Title?
How well do you know some of Seinfeld's best loved episodes?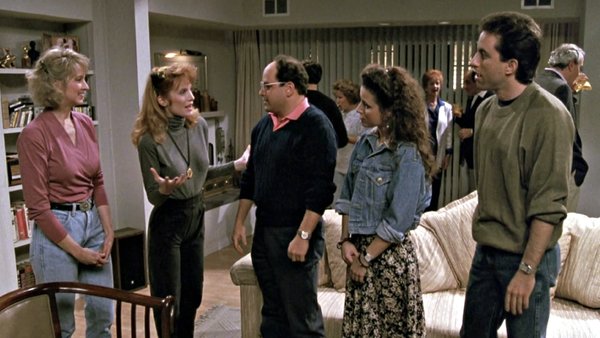 Across 9 seasons of Seinfeld we were treated to some of the best episodes in television history.
We were treated to The Pothole which is when Kramer decides to adopt a highway and takes it upon himself to widen all the lanes to make it more luxurious. There's The Library, when Jerry finds himself being investigated by Mr Bookman for a not returning the book Tropic of Cancer back when he was in high school.
We saw Elaine dancing in The Little Kicks, Jerry and George get into trouble when taking someone else's car in The Limo and Kramer convinced George to see a holistic healer with disastrous consequences in The Heart Attack.
Only the biggest fans of Seinfeld will be able to work out which season a certain episode was featured. Do you know what series bottle episode The Chinese Restaurant appeared? Can you remember when in the course of the show the fan favourite episode The Contest was?
We've picked some of the best known and loved episodes of Seinfeld (including a picture from it to give you a clue) and all you have to do is decide which season it was from. Will you manage to get every one correct? Let's find out!
Don't forget, all the answers can be found at the end of the quiz. Good luck!
1. The Robbery