Seinfeld Quiz: Did Kramer Say It?
Are you a hipster doofus?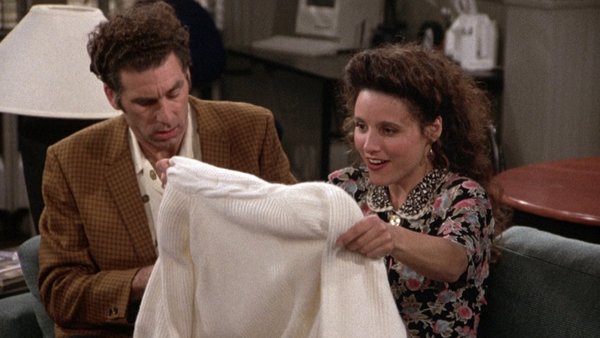 Cosmo Kramer. Not only does he have the coolest name in Seinfeld – and possibly all of television – he also has some of the most memorable quotes. Sure, a lot of them only make sense in his own head, but that doesn't make them any less funny.
The other three main characters embody the "show about nothing" ethos more closely, but Kramer is the wild card. He gets involved in the mundane, but his takes are most often too bizarre and absurd to be seriously considered, even by Seinfeld standards. Pair that with Michael Richards' otherworldly talent for physical comedy and you've got a character who brings in a whole new dimension to the series and allows it to occasionally break its mould and be more unpredictable.
This unpredictability makes Kramer arguably the only character for which nothing is off the table. This applies to his statements, as well. Think about it – if somebody came up with the most absurd line ever, that sounded kind of intriguing, and told you it was a Cosmo Kramer quote, you wouldn't have a hard time believing them.
Based on that, we've collected 15 real quotes from Seinfeld – some of which are Kramer's and some are not – and created this quiz. So, go ahead and test your knowledge of the hipster doofus.
1. I Love The Name Isosceles. If I Had A Kid, I Would Name Him Isosceles.