Seinfeld Quiz: Did Newman Say It Or Not?
How well do you know your Newman quotes from the rest of the Seinfeld eccentrics?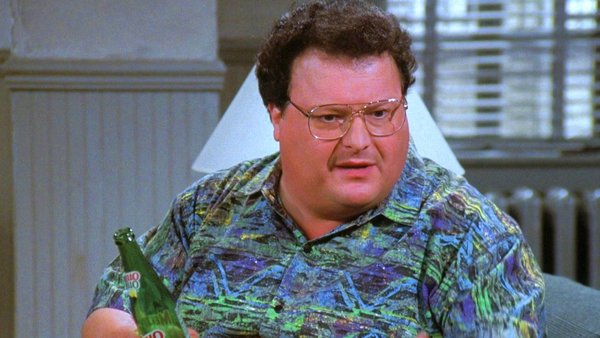 Despite memorable on screen film appearances as wide-ranging as Dennis Nedry in Jurassic Park and as Assistant District Attorney John Correli in Basic Instinct along with other noticeable turns in movies such as Hail Caesar, Dirty Dancing and Space Jam, Wayne Knight will no doubt forever be "Newman from Seinfeld" to audiences worldwide.
As Jerry Seinfeld's scheming and cold-hearted neighbour Newman, Wayne Knight was pitch perfect as one of the main antagonists in the titular comedian's life. Though it has to be said sometimes the best of enemies were brought together as unlikely allies. One of the most memorable episodes of all of Seinfeld was The Andrea Doria episode where Jerry filled in for Newman's post round to help him gain a transfer to Hawaii… and to get him out of his life for good!
Newman appeared in 48 episodes of Seinfeld overall but how well could you catch his voice amongst quotes from other characters in the show?
Take our impossible Seinfeld quotes quiz below and find out at the very end how you did.

1. "I Want My Helmet Back! You Give Me Back My Helmet, And You're Gonna Pay For That Ticket!"