Seinfeld Quiz: Practically Impossible Who Said It - George Costanza Or Elaine Benes?
Can you tell the difference between Jerry's two best friends? Let's find out!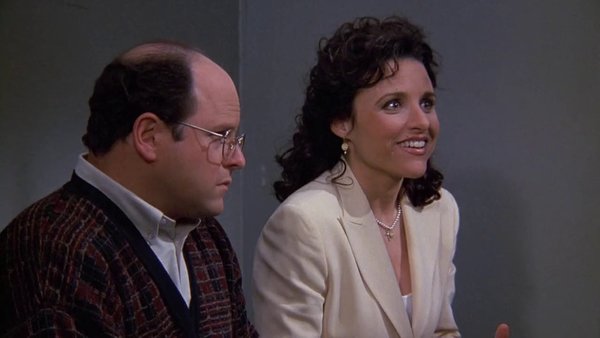 In the fictional life of Jerry Seinfeld he has two people who he regularly spends time with; childhood best friend George Costanza and former girlfriend Elaine Benes.
Elaine works in publishing and is the self-proclaimed intelligent one in the group. Over the course of the show George goes out of his way to take every short cut possible and getting caught up his need to lie about his job regularly.
Jerry, George and Elaine often find themselves in ridiculous scenarios. Their dating lives and work lives are never straight forward for this group of friends in New York.
Can you tell the difference between Jerry's two best friends? George and Elaine both have wit and and an ability to tell Jerry what they really think.
We've rounded up some of Elaine and George's best quotes but will you be able to tell who said what? Only those who know George and Elaine well will be able to score 100% on this practically impossible quiz. How many will you manage to get correct? Let's find out!
Don't forget, all the answers can be found at the end of the quiz. Good luck!
1. Well, The Jerk Store Called And They're Running Out Of You!