Seinfeld Quiz: The Practically Impossible Who Said It - Jerry Seinfeld Or Cosmo Kramer?
Can you spot an hilarious quote by Jerry Seinfeld from a quote by Cosmo Kramer?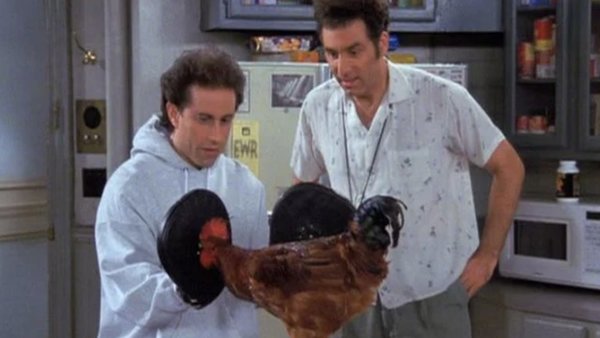 When Jerry Seinfeld moved into his apartment he received a visit form his neighbour. Cosmo Kramer introduced himself and Jerry casually told him "what's mine is yours" and a friendship was formed.
Kramer helps himself to anything that's in Jerry's apartment. He eats all his food and uses his place to store things, including hiding his keys inside his door buzzer and using it to play Risk with Newman.
Jerry often finds himself being talked into strange schemes thanks to Kramer. He gets banned from a fruit shop because of Kramer, talked into viewing a surgery and the pair even switch apartments causing Jerry to develop some of Kramer's habits.
Can you spot a quote by Jerry Seinfeld from a quote by Cosmo Kramer? We've created a quiz full of some of Jerry and Kramer's best lines, all you have to do is decide which character said it. This quiz might sound simple but we've made it practically impossible!
Do you have what it takes to get every question correct? Let's find out!
Don't forget, all the answers can be found at the end of the quiz. Good luck!
1. You Know, I Got A Great Idea For A Cologne. 'The Beach'.