Seinfeld Quiz: Who Said It - Elaine Or George?
How much do you know about Jerry Seinfeld's best friends, Elaine Benes and George Costanza?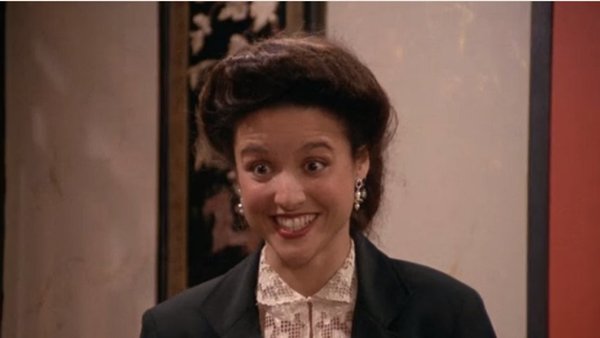 In Seinfeld, Jerry has two friends who he relies on more than any others: his high school friend George Costanza and former girlfriend Elaine Benes.
George is a neurotic guy who works hard to have an easy life. When George does have a job, he is often thinking of ways to do as little work as possible - from building a nap area under his desk, to frowning so everyone thinks he's busy.
Elaine works hard to improve her career, but often finds things don't go her way. She inadvertently causes the publishing house she works for to go out of business, and even when she finally takes over as Acting President of the J. Peterman Catalog, her old boss returns, sending Elaine back to her former job and salary.
How much do you know about Jerry Seinfeld's best friends, Elaine and George? This quiz features some of the pair's best quotes. All you need to do, is decide if it was George or Elaine who said it.
Can you remember who said that restaurants should seat who is hungriest first? Do you recall who wondered why the tomato never took off as a hand fruit? Only the biggest fans of Seinfeld will be able to get every question correct. Let's find out if you can score 100%!
Answers at the end!
1. Food And Sex. Those Are My Two Passions.