Seinfeld: Which Of These Episodes Was The Most Watched?
Can you score top marks on this ultimate Seinfeld episodes quiz? Let's find out!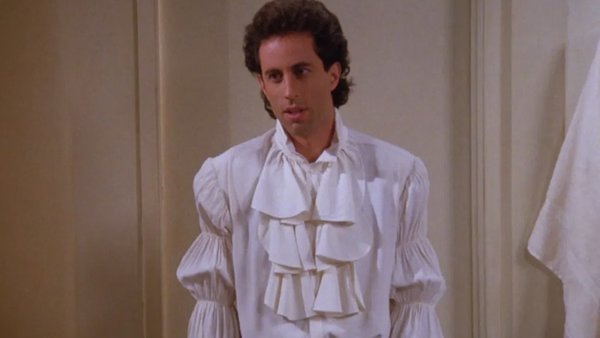 Throughout the 1990's everyone fell in love with Jerry, George, Elaine and Kramer in their antics in New York city.
For 9 glorious seasons we watched as the gang as they ranged from doing nothing to the absolute absurd. There was "The Chinese Restaurant" episode where Jerry, George and Elaine simply tried to get a table before they went to the movies. In "The Puffy Shirt", Jerry was forced to wear a pirate like shirt on "The Today Show" thanks to unknowingly agreeing to Kramer's quietly spoken girlfriend.
Things never were straightforward for Jerry and they gang. George's fiancée is poisoned when he insists on purchasing cheap wedding invitations. Elaine finds there are store mannequins that look just like her and Kramer ends up burning down a cabin with a cuban cigar.
There are 180 episodes of Seinfeld that we tuned in to watch. The question is, which episodes were the most watched? We've looked at the ratings for all the episodes and all you have to do is decide which of them was the most watched.
How much do you know the episodes of Seinfeld? Let's find out!
Don't forget, all the answers can be found at the end of the quiz. Good luck!
1. Which Of These Episodes Was The Most Watched?