Seth MacFarlane Returning To Fox With New Comedy Sci-Fi Drama
McFarlane takes the starring role in his own series.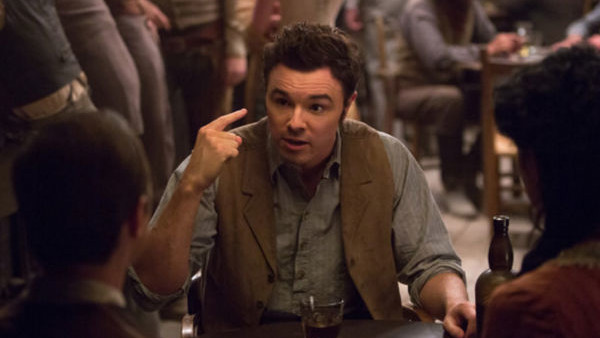 Family Guy and Ted creator Seth MacFarlane will be bringing a new live action comedy drama series to FOX, expected to air in the 2017-18 TV season.
The currently untitled series of 13 hour long episodes marks MacFarlane's return to FOX following the cancellation of his universally panned sitcom Dads in 2014.
Set 300 years in the future, his new series follows the misadventures of Orville, a malfunctioning ship in Earth's interstellar Fleet which serves as a literal vehicle for a motley crew of adventurers.
MacFarlane, who is set to star in the series, said of the deal, "€œ20th and FOX have been good to me for many years, and of course, Dana and Gary have been fantastic bosses and true pals, so it was a no-brainer to come to them with the project. I think this is gonna be something special.€
Dana Walden and Gary Newman, Chairmen and CEOs of FOX, said of the project: €œHe€™s one of the smartest, funniest and most talented people we€™ve ever had the pleasure of working with €" a great guy who€™s also had such an impact on both television and popular culture. Seth has one of the most original voices €" in every sense of the word €" and we€™ve been waiting for him to bring us a project as special as this one. It€™s classic Seth €" fresh and funny, incredibly smart, wickedly subversive and undeniably FOX.€
In addition to a starring role, Seth MacFarlane also wrote the pilot episode and is serving as executive producer and series creator.