Sherlock: 20 Easter Eggs, In-Jokes And References
It's Egg-amentary, my dear reader.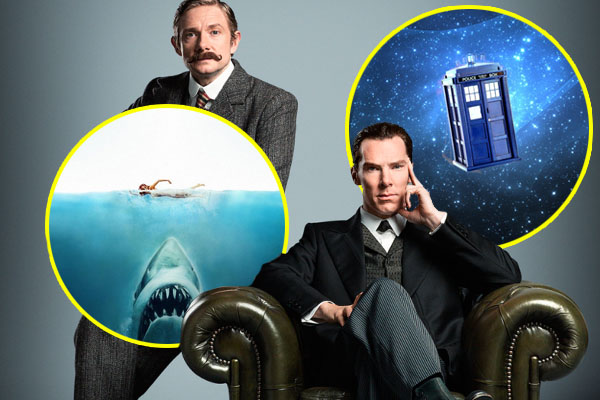 Ever since arriving out of the fog five years ago, Steven Moffat and Mark Gatiss' Sherlock - a modernisation of the classic Victorian detective - has gone from triumph to triumph, with an ever-growing rabid fanbase and critical plaudits for everything from its acting to its visuals.
Much like Doctor Who (which is, of course, also run by Moffat), perhaps a large reason why it is so successful is because it is made by huge fans of the world of Sherlock Holmes. As such, Moffat and Gatiss can never resist slotting in a cheeky reference to the stories of Sir Arthur Conan Doyle.
Some episodes are loose adaptations of a single story €" such as A Scandal In Belgravia - while others draw elements from different stories to create a new one €" like The Blind Banker. There are even multiple nods to the many other adaptations of the character that have appeared over the years €" as well as to such unlikely influences as James Bond and Jaws.
Read on to see if you had already deduced these 20 easter eggs, in-jokes and references to be found in Sherlock.