Sherlock: 6 Unbelievable Moriarty Theories To Keep You Guessing
6. He Really Did Fake His Own Death?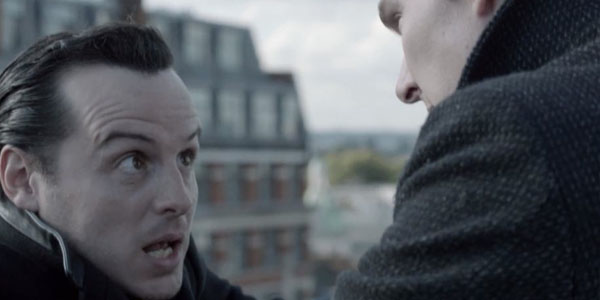 Something doesn't quite add up over Moriarty's "death". Surely there'd be much more blood that that, and surely, he wouldn't still have the gun in his hand after being shot? There's a distinct possibility that the BBC didn't want to show all the gory details of Moriarty's suicide, but even in the aftermath of the Sherlock theories, a few questioned the lack of blood. It's quite possible that it was a fake gun, triggering the explosion of a blood pack attached to the back of Jim's head. All he'd have to do was lay there until Sherlock jumped off the roof too. Of course, if Moriarty really did survive, it's quite possible we'll never find out how. Perhaps Series 4 will begin some more Anderson theories... Although hopefully next time they'll answer the damn question at face value.