Sherlock Season 4: 9 Big Questions After 'The Lying Detective' 
After [SPOILER] and [REDACTED], the finale is going to have a hell of a lot of explaining to do.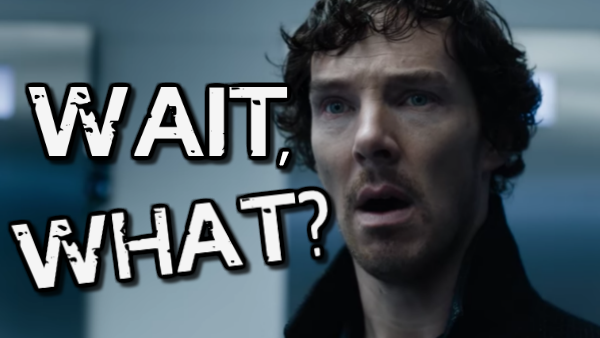 Wait, what?
That feels like the general consensus after The Lying Detective, the second episode of Sherlock's fourth series.
Something of a return to form for the show - insofar as it at least felt a bit like we were watching a detective series centred around Holmes and Watson - the episode (in particular the end) layered plot twist on top of plot twist, wrapped up in an enigma, trapped in a riddle, and wearing the mask of an entirely different person.
The show maybe overdid it with the narrative twists and turns, and I'm not sure how much of it really made sense, but it was an entertaining ride all the same. Benedict Cumberbatch took us on a drug-trip into the mind of his detective, and Toby Jones channeled enough Jimmy Savile to make Culverton Smith a truly creepy and sinister presence.
By the end there were shocks, thrills, reveals, and a whole lot of questions in need of being answered.
9. Is Irene Adler Coming Back?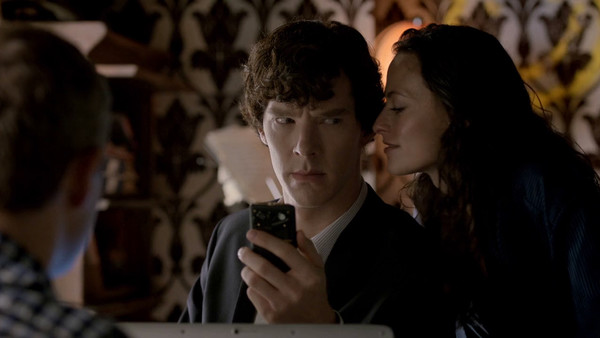 For years, fans have been left wondering what exactly happened to Irene Adler. She hasn't been seen - outside of Sherlock's mind palace, anyway - since he apparently saved her way back in A Scandal in Belgravia.
It's revealed this week, though, that the pair are still in occasional contact (of a suitably flirtatious manner, of course), and Watson urges him to make something more of it.
Does that mean we're in for a return of Lara Pulver's dominatrix? There's no denying it'd be welcome, given she was a great part of the show and has excellent chemistry with Cumberbatch, and it'd be the tying up of another (somewhat) loose end. If this is indeed the last series of Sherlock, a reunion with Adler would seem fitting.