The Simpsons: 12 Guest Stars Who Surprisingly Parodied Themselves
Wait... Celebrities are willing to mock themselves in the name of Simpsons laughs? Who knew.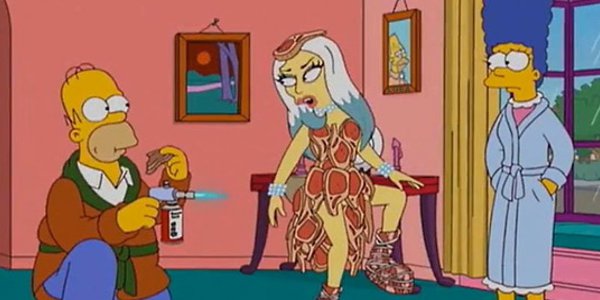 There can be no barometer of fame more reliable than The Simpsons. Until you receive the call to appear on the show, you're nobody, and the call should be counted as a badge of honour. A Simpsons guest appearance is an honour held by hundreds, and whether you're a well-known musician, movie star or merely a flavour of the month, the only requirement seems to be a sense of humour - or, more importantly, the ability to laugh at yourself. The most memorable guests have been the ones who have played with their public persona and allowed their egos to deflate just a little, even if their public persona suggests that they might not be particularly open to such comic probing. Some of the guest stars come across as desperate, others neurotic, and rather wonderfully, some, as we'll see in this list, suggest that they have long since said goodbye to sanity. The one unifying characteristic is that they all made themselves fair game for the Simpsons' writers critical eyes. To celebrate that rare willingness, we've compiled a list of twelve famous names you might not have expected to see potentially jeopardising their careers for that most worthy of causes: making strangers laugh at their expense.
12. Thomas Pynchon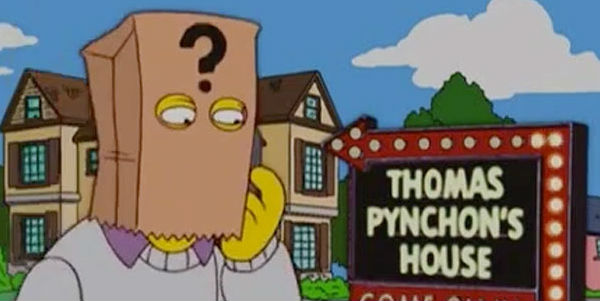 Episode:
Diatribe of a Mad Housewife Ever since his first novel V. was published in 1963, Pynchon has avoided almost all media, choosing instead to live away from the public eye. He refuses to do interviews, doesn't turn up to collect literary awards and the only known photograph of him seems to have been taken from a high school yearbook. So it was something of a surprise to see him - or at least hear him - in an episode of The Simpsons. Having written a historical romance novel, Marge is looking for credible authors to provide a blurb. And Pynchon, who is wearing a paper bag with a question mark on it, has just the endorsement; "Here's your quote: Thomas Pynchon loved this book almost as much as he loves cameras!" Standing before a flashing neon sign that says 'Thomas Pynchon's house - Come on in!', he then shouts at passing traffic, "Hey, over here! Have your picture taken with a reclusive author! Today only, we'll throw in a free autograph!'' Pynchon would later appear in two more episodes; eating one of Marge's buffalo wings in 'All's Fair in Oven War' and as a background 'face' at a Gore Vidal reading in 'Moe 'N' a Lisa'. In both instances, his identity is concealed by the same paper bag.