Star Trek: 10 Secrets Of The USS Stargazer
The older these refits get, the newer they look.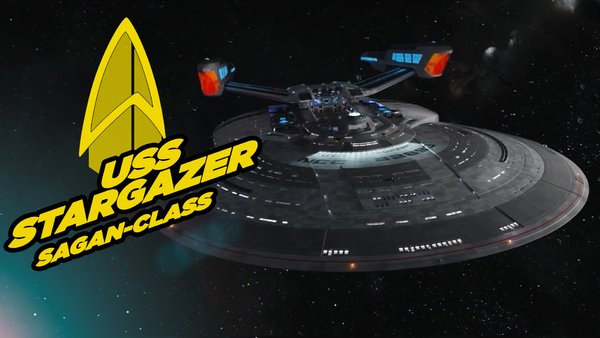 With so much of Star Trek: Picard's first season spent telling a different kind of Star Trek story – one that eschewed the big bold fleet of ships for a smaller, more intimate space-going tale – it was surprisingly refreshing when the series decided to once again go boldly aboard a Federation starship.
Enter the USS Stargazer, Sagan-class, NCC-82893... for two episodes.
Regardless of how little screen time this newest iconic Star Trek vessel received, the namesake of Jean-Luc Picard's first command was carefully crafted to be as complex and believable as any hero ship in Star Trek's ever expanding pantheon on fictional vessels. Brought to life by veterans of the Star Trek franchise and fleshed out using advanced 21st century filmmaking techniques, a lot of love and geeky attention to detail went into the new Stargazer, from her expanded backstory to her variable geometry warp generators to her shiny, controversially carpet-less floors (yeah we'll talk about that).
Grab a mug of decaf Earl Gray tea (or maybe a cigar à la Captain Cristóbal Rios, who allows smoking on the bridge for some reason) and lets dive into all the tiniest minutiae and behind-the-scenes tales we could uncover for these ten secrets of the USS Stargazer.
10. The Pressure Of Legacy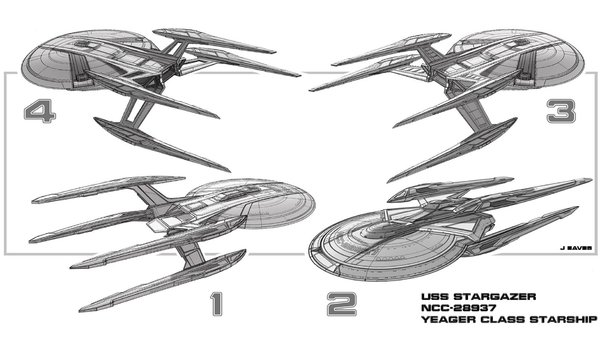 Designing Star Trek: Picard season two's brand new USS Stargazer was a team effort led by production designer Dave Blass. The design process reunited several veterans of the Star Trek franchise including John Eaves and Doug Drexler who worked on the ship's exterior and Sean Hargreaves (Star Trek Beyond), Michael Okuda, and Geoffrey Mandel (Star Trek: Insurrection) finessing the starship's interiors.
These artists' deep history with the franchise produced a vessel that was a clear evolution of the ships of Star Trek: The Next Generation but still faithful to Andrew Probert and John Dwyer's original Constellation-class model.
According to production designer Dave Blass:
We needed to update the classic USS Stargazer design that was seen briefly in the TV series Star Trek: The Next Generation, and update the design of a Starfleet starship into a new century. How would we update the technology to work for modern audiences while also staying true to the original Next Generation feel?
Despite the new Stargazer's fidelity to Captain Picard's first command (seen in "The Battle"), the ship is still its own creature, drawing inspiration not just from Probert and Dwyer's OG Stargazer, but also a TOS-era forbearer, the Radiant-class USS Stargazer, designed specifically for Star Trek: Picard by fan model maker Bill Krause.