Star Trek: 10 Secrets Of USS Voyager You Need To Know
The ins and outs of Captain Janeway's sweet ride.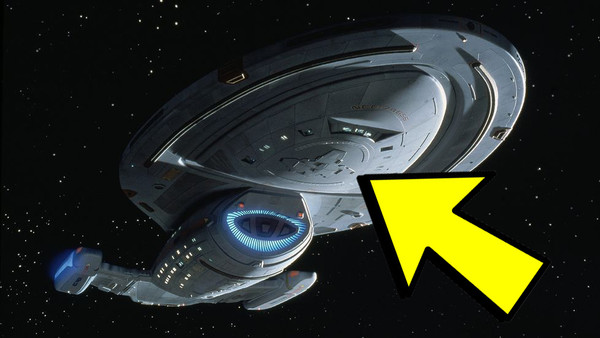 Designed by veteran Star Trek illustrator Rick Sternbach, production designer Richard James, and scenic artist Michael Okuda, the USS Voyager served her illustrious crew for seven seasons of adventures in the distant Delta Quadrant.
The Intrepid-class Voyager was Star Trek's newest and coolest ship when Star Trek: Voyager launched in 1995, described in the pilot script as "a sleek bullet of a ship, built for action". Roughly half the size of Star Trek: The Next Generation's USS Enterprise-D, Voyager was Star Trek's "sleek, nifty, new-generation vessel", a streamlined design that implied forward motion even when the ship was standing still.
While many of the ship's 257 compartments were explored and a number of her "nifty" features depicted during the show's run, many of Voyager's design details and quirks remained offscreen or unmentioned, relegated to the writer's room bible, internal technical manual, various Star Trek encyclopedias, or for fans to sleuth out through careful research and rewatch of the 25 year old series.
While Neelix's recipe for chadre'kab remains a mystery, here are 10 secrets we were able to uncover about the USS Voyager, NCC-74656.
10. A Very Intrepid Class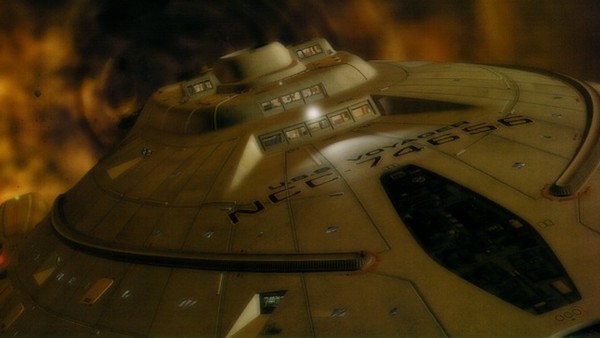 While Voyager's sister ship and predecessor, the USS Intrepid (NCC-74600), was mentioned in the Star Trek: The Next Generation episode "Forces of Nature", Voyager herself would be the first of only two Intrepid-class starships seen in the Star Trek franchise.
The Star Trek: Deep Space Nine episode "Inter Arma Enim Silent Leges" featured the second onscreen Intrepid-class ship, the USS Bellerophon (NCC-74705), a reuse of the Voyager CG model which, in some shots, even still bore Voyager's registry number. Scenes for Deep Space Nine were filmed on the redressed standing Voyager sets including the briefing room, crew quarters, and mess hall – the latter retaining the changes Neelix had made to Voyager's officer's mess to accommodate his added kitchen.
Voyager herself would remain fully isolated in Star Trek: Voyager, never making an appearance in another series, though she did show up in the non-canon Star Trek: The Experience ride film, Borg Invasion 4D, under the command of Admiral Kathryn Janeway.
Voyager also appeared in just a few frames of unique footage, firing weapons at a Borg cube, in the trailer for Star Trek: First Contact. This appearance completely contradicted Voyager's place in continuity at that point and the shot was never used in the finished film or Star Trek: Voyager. This odd appearance was likely a one-off VFX shot created for the trailer because the film's final effects weren't ready for the marketing campaign, but it actually represents the first time the ship was seen sharing the screen with a Borg cube.