Star Trek: 18 Easter Eggs In The Lower Decks Season Two Trailer
McMahan, His Arms Wide.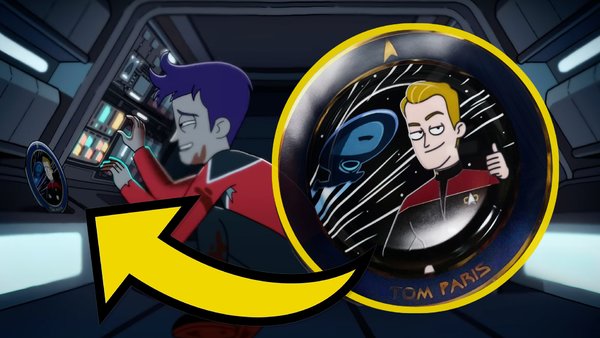 Star Trek: Lower Decks season two is warping in like the USS Titan swooping in to save the Cerritos from a pack of beefed up Pakleds.
Part of Paramount Plus' slate of Star Trek animation for the 2021 season, Lower Decks' next chapter picks up where we last saw our favorite Starfleet underlings: Boimler promoted to the Titan, Rutherford suffering from a cybernetic memory wipe, and Mariner doin' what Mariner wants.
While we got a quick glimpse of the animated comedy's sophomore season a few months back during Star Trek: First Contact Day, the Star Trek Universe's virtual San Diego Comic Con panel dropped two minutes of new material and, true to Lower Decks form, it's bursting with easter eggs, callbacks, references, and in-jokes. Also there's a talking Tom Paris commemorative plate, which is just a delightful phrase to write.
From a female "Bem" to the Ferengi doing that greedy hand thing, here's every easter egg and reference we caught in the second second season trailer for Star Trek: Lower Decks... but, let's face it, there's probably a ton more stuff jammed in here which we weren't able to pick up on.
It's warp time... again!
18. Try Not To Cryo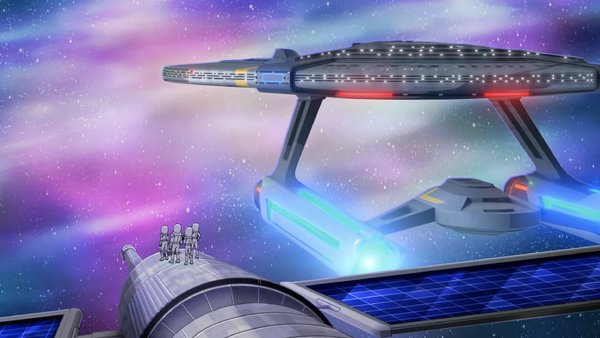 The trailer for Lower Decks' second season opens on the scrappy underdogs of Starfleet – Mariner, Tendi, Rutherford, and yes, even Boimler – space suited and booted on a fairly 21st century-looking satellite.
The configuration of this particular craft looks a bit like the cryogenic capsule seen in Star Trek: The Next Generation's "The Neutral Zone", though this could just be a coincidence and not necessarily an easter egg... like almost everything else in Lower Decks.
The crew admires the view as the Cerritos jumps to warp without them. Typical.
You'll notice that the Cerritos is looking a bit more detailed lately, though thankfully not "all Sovereign-class" as mentioned in the first season finale. The ship's deflector dish area and saucer rim appear to have been given an animated upgrade for more detail and more realism.