Star Trek: 8 Easter Eggs From The Lower Decks Season 2 Trailer
This jam session has too many licks and not enough counts!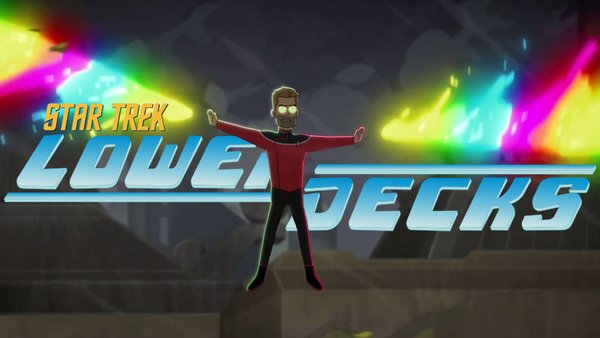 Paramount Plus pulled out all the stops for its Star Trek First Contact Day celebration on April 5, giving us first looks at Star Trek: Picard season 2, Star Trek: Discovery season 4, and Star Trek: Lower Decks season 2... while also revealing Lower Decks will return on August 12 and has been green lit for a third season.
Opening with the remaining three lower deckers hanging out in the USS Cerritos mess hall, the 30-second trailer features Ensign Mariner teasing all the "cool sci-fi stuff" that'll be happening in the animated sitcom's sophomore year. Of course, fitting Lower Decks' all-references-all-the-time format, even this line is a callback to creator Mike McMahan's other animated science-fiction gig, Hulu's Solar Opposites.
Unlike the Star Trek: Picard season 2 teaser which was an easter egg-packed tour of Château Picard, this quick Lower Decks spot is full of moments from the upcoming second season, giving us looks at several legacy Trek creatures and aliens and another glimpse of life aboard the USS Titan, complete with Captain Riker's jazz-themed command style.
Grab your trombone and insert any other Star Trek references you need here, we're running down every easter egg and hidden reference we caught in Star Trek: Lower Decks season 2 teaser trailer.
It's warp time.
8. As In Kieran?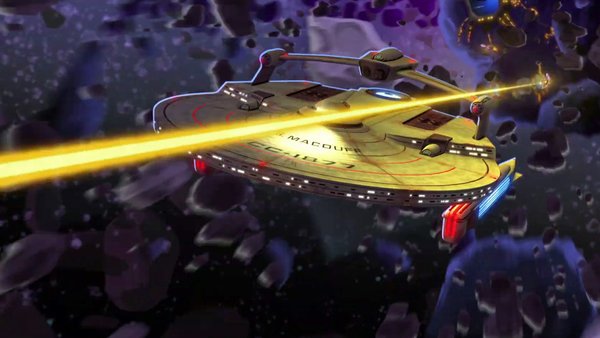 The action begins with a shot of a Federation vessel evading yellow phaser fire in some kind of asteroid field or other sci-fi phenomenon.
Labelled the USS MacDuff (probably not named after fictitious Enterprise-D first officer Kieran MacDuff from "Conundrum", but you never know), this vessel appears to be an updated Miranda-class starship.
You'll remember the Miranda-class from every other episode of Star Trek: The Next Generation and Star Trek: Deep Space Nine that called for a couple generic Starfleet vessels. First introduced in Star Trek II: The Wrath of Khan as the USS Reliant, the Miranda-class is apparently a Starfleet workhorse, operating from the 2280s to at least the 2380s. Here the ship has been given a slight 24th century makeover with blue-glowing nacelle grilles and red-glowing bussard collectors, consistent with the aesthetics introduced in Star Trek: The Next Generation and carried through to Lower Decks.
The MacDuff's registry, by the way, is NCC-1877. While Starfleet registries basically mean nothing, this might indicate the USS MacDuff has been in service a long, long time, as the USS Reliant's registry was NCC-1864.