Star Trek: Picard: Analyzing All The Ships From Season One
From aircar to Zheng He (if we were going in alphabetical order).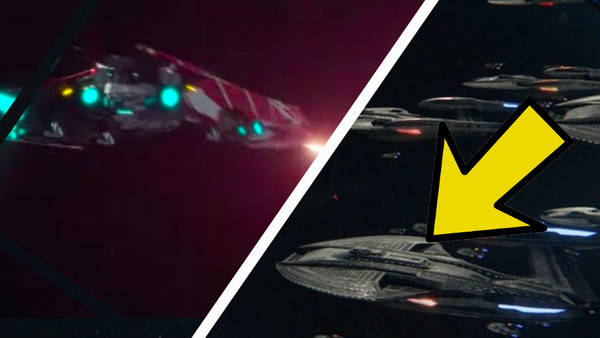 The first season of Star Trek: Picard may contain the least amount of trekking in the Star Trek franchise; it's a series more interested in the character study of Jean-Luc Picard and his cohorts than in the study of the technical specifications of the La Sirena or the Borg Artifact. Still, it wouldn't be Star Trek without a little spaceship porn and Star Trek: Picard delivers several new and exciting starships – as well as a couple old and exciting starships as well.
These starships range from numerous updated Romulan craft to the gigantic cut-and-paste Federation armada that faced off against the Zhat Vash in the season finale.
Here are all the starships (and shuttles) in Star Trek: Picard Season One (in order of appearance).
16. USS Enterprise NCC-1701-D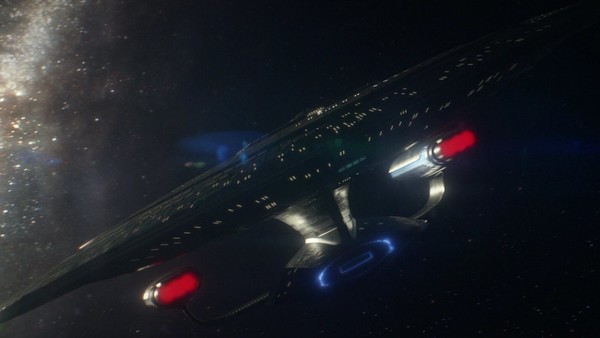 The first ship to appear in Star Trek: Picard is appropriately the one that started Picard on his journey over 30 years ago: The Galaxy-class USS Enterprise, NCC-1701-D.
The D appears in the first minutes of the series in the dream sequence that opens "Remembrance" and later as a holographic tribute at Starfleet Headquarters in "Maps and Legends". She's a welcome sight after her last on screen appearance in the less than stellar Star Trek: Enterprise series finale "These Are the Voyages..." in 2006.
While Picard would go on to command the USS Enterprise-E in Star Trek: First Contact through Star Trek Nemesis and (according to the Star Trek: Picard Countdown comics) the USS Verity after that, the Enterprise-D will always be Picard's most famous ride.