Star Trek: The Next Generation Sequel Confirmed With Patrick Stewart's Picard
They've made it so...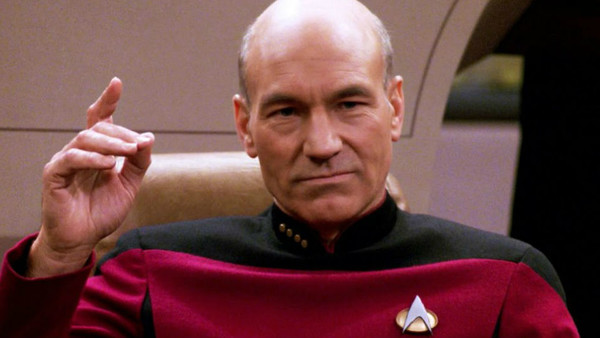 As the world waits for whatever Quentin Tarantino is going to do with his Star Trek movie sequel in the Kelvin Timeline, it looks like we might have something else to look forward to in the Trek world.
After rumours of it happening, CBS and Sir Patrick Stewart have confirmed that the Star Trek: The Next Generation sequel series focused on Jean-Luc Picard is actually happening on CBS All Access. It's part of Star Trek: Discovery executive producer Alex Kurtzman's deal to expand the Star Trek universe.
Discovery is set to return in 2019, but its success has obviously increased CBS' confidence in their plans. According to THR, Kurtzman will work with producers James Duff, Michael Chabon, Akiva Goldsman and Kirsten Beyer.
Stewart took to social media to announce the news, as well as confirming that he wasn't previously looking to pull on Picard's uniform again:
Thank the Lord they didn't reboot TNG needlessly.
Now all we need is for CBS to announce that the show will focus on both The Borg and Q and we'll be in for a real winner.
Kurtzman released his own statement on the series:
"With overwhelming joy, it's a privilege to welcome Sir Patrick Stewart back to the Star Trek fold. For over 20 years, fans have hoped for the return of Captain Jean-Luc Picard and that day is finally here. We can't wait to forge new ground, surprise people, and honor generations both new and old."
Let's hope they go back to the TNG feel rather than making this in the vein of Star Trek: Discovery. That show is great in itself, but it feels a world apart from The Next Generation and fans will want something closer to Picard's glory days for his grand return.
Time will tell if the new team can pull it off.
Watch Next...