Star Wars Rebels: Everything We Know About The Rumoured Ahsoka TV Show
Ahsoka Tano's story isn't over yet.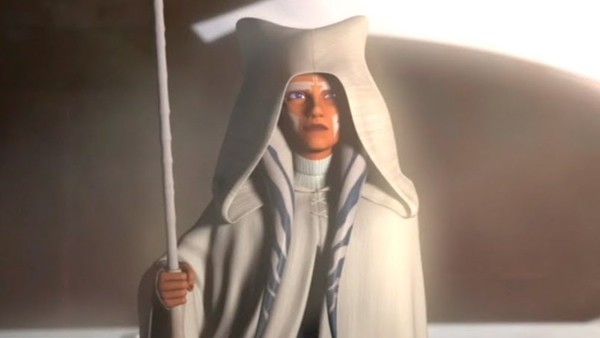 As the long running Star Wars: The Clone Wars came to a close, fans assumed that it would mark the end Ahsoka Tano's story. Ahsoka, the most prominent character introduced in Clone Wars, became nearly synonymous with the show. Though she left the Jedi Order in Season 5, she returned for Star Wars: Rebels before acting as the lead in the final two story arcs in Season 7.
However, during the final season of Clone Wars, The Mandalorian cast actress Rosario Dawson, of Rent and Luke Cage fame, as a live action version of Ahsoka for its second season. Dawson's casting has since sparked rumours and speculation about the future of Ahoksa Tano.
Since Dawson was cast as Ahsoka, more news about the character's future has come out, including a potential live action Disney Plus series. Though nothing has officially been officially confirmed or set in stone, seeing more of Ahsoka, especially after THAT Clone Wars ending, would be incredible. The final season of Clone Wars only increased hype around the character, so it makes sense to tell more stories about her.
Here is everything we know about the rumoured Ahoska TV show.
5. The Mandalorian: The Sorcerer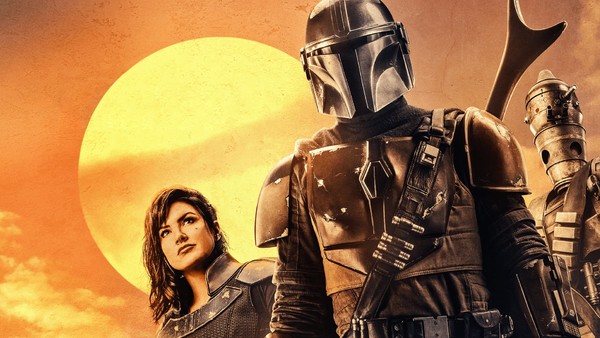 While Ahsoka has been confirmed to appear in Season 2 of the Mandalorian, given the show's structure, as well as some rumours about the size of her role in the season, Ahsoka will probably be a guest star, appearing in only an episode or two. This makes sense. After all, the show is called The Mandalorian, not Ahsoka.
Based on the leaked episode titles for the anticipated second season, Ahsoka's episode will most likely be Episode 6, called The Sorcerer. "Sorcerer" could refer to her, knowing "magic," aka the Force, yet having left the Jedi Order, so she would not be considered a Jedi. Since The Sorcerer falls sixth out of eight episodes, Ahsoka would only make her debut towards the end of the season, suggesting a limited role with three appearances at the most.
However, The Sorcerer could act as a backdoor pilot for Ahsoka's own show. It would introduce the character to more mainstream audiences before handing her the reigns to her own series. Dawson has reportedly signed a multi-show contract, so appearing in more than one series on Disney Plus seems likely.