Star Wars: The Clone Wars - Every Season Ranked Worst To Best
With The Mandalorian reintroducing Bo-Katan, now's the perfect time to rewatch The Clone Wars!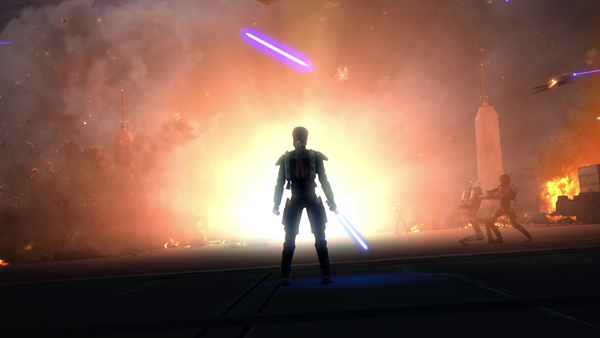 Star Wars: The Clone Wars, having finished up its run earlier this year, proved time and time again to be one of the strongest aspects of the Star Wars franchise.
Giving more insight into characters such as Anakin Skywalker, Obi-Wan Kenobi, Yoda, Count Dooku and the Jedi Council, the show bridged the gap between Attack of the Clones and Revenge of the Sith and managed to make the Galaxy established in the films even more alive and staggering.
New characters like Ahsoka Tano and Asajj Ventress also entered the fold and stole the show at every turn, and with it being animated the showrunners were able to tackle grander themes and more impressive battles that the films couldn't allow. On top of that, fans got to see the inner workings of the Galaxy at large thanks to some wondrous world-building, and the Clone Army was finally given some much needed characterisation.
Overflowing with foreshadowing, cruel twists, sweeping battles and magnificent characters, the show ran for seven great seasons and over 130 episodes. Here are all seven seasons, ranked worst to best. Major spoilers throughout.
7. Season One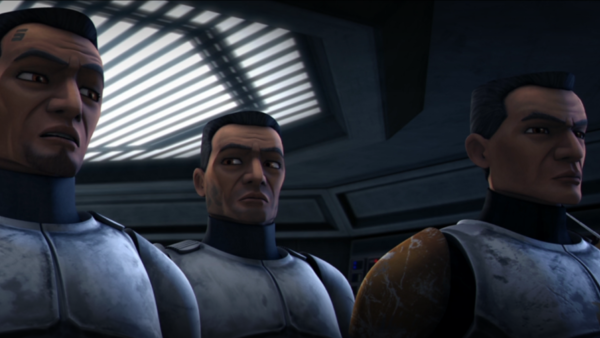 With its cool animation and epic scope, The Clone Wars burst onto the scene with 22 episodes of varying quality. Unlike the next seasons in the series, the show's debut often struggles to find its footing with its tone and themes. At one moment, you could be watching a silly, slapstick space adventure, the next you could be watching an epic battle with lots at stake.
The topsy-turvy tone lets it down, especially when you look at it having seen what the show would grow into, but that doesn't necessarily mean it's bad TV.
For starters, it builds on the relationship between Anakin and his new Padawan, Ahsoka, who isn't quite as likeable here as she would become in future, but who offers a great new level to Anakin's overarching story. It also spends a lot of time focusing on the clones and the intricacies of the war around them.
If it had found its footing with its tone, season one could have ranked much higher, but unfortunately it's not quite as well-rounded or mature as the seasons that follow.
Best Episodes: Innocents of Ryloth, Lair of Grievous, Rookies