Stranger Things Quiz: Did Lucas Sinclair Say It?
Can you prove to be the ultimate Lucas fan? Let's find out!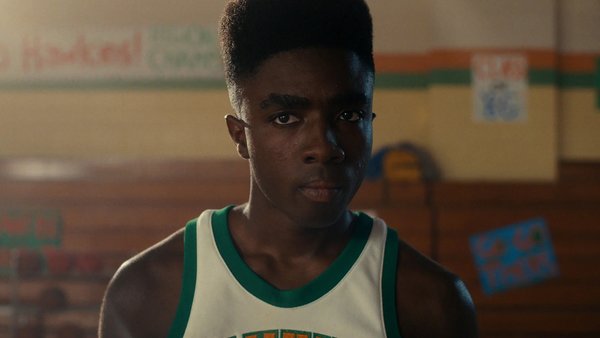 Lucas Sinclair is the basketball legend of Hawkins, bringing home the Championship that even Steve couldn't manage.
Despite finding a place amongst the cool athletes in season 4, Lucas will always be a Dungeons and Dragons nerd. Lucas has always been focused, but when Will goes missing, he finds the arrival of Eleven to be a bit of a distraction from the task of bringing back his friend.
When Max moves into town, Lucas falls head over heels for her and the pair finally got together at the Snow Ball. Despite breaking up, Max proves ultimately to be more important than his new teammates.
How much can you remember about Hawkins High basketball star, Lucas Sinclair? We've put together a load of amazing quotes from Stranger Things, all you have to do is decide if Lucas said it or not. It might sound simple but it's trickier than it looks. Only those good enough to make the starting team, will get 100% on this quiz.
Can you prove to be the ultimate Lucas fan? Let's find out!
Don't forget, all the answers can be found at the end of the quiz. Good luck!
1. "I Don't Want A Letter. I Don't Need A Letter. Just Talk To Me."