Stranger Things Quiz: Did Nancy Wheeler Say It?
Nancy is known as Little Miss Perfect, but can you be perfect at this quiz?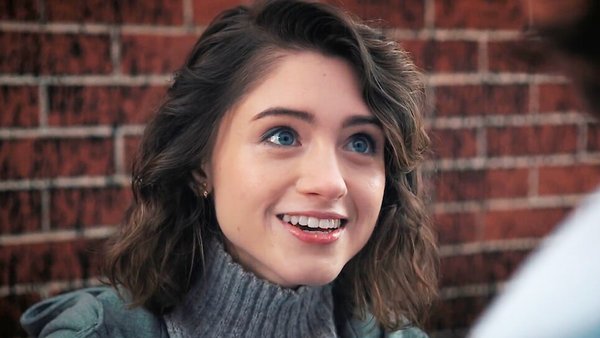 Only a few months have passed since the Stranger Things season four finale, but as die-hard fans, we still haven't quite recovered. Lovers of this fantasy series are still grieving from shocking deaths and heartbreaking scenes, which makes the notion of the final series all the more terrifying!
All of our favourite characters' lives are on the line, meaning that nobody is safe, including the no-nonsense journalist Nancy Wheeler. With excellent detective skills and an adventurous attitude, Nancy Wheeler is a crucial character when it comes to uncovering mysteries.
Although, at first, Nancy appeared overly obsessed with her boyfriend Steve, the day her best friend Barbara mysteriously disappeared, her priorities shifted to discovering exactly what was happening. Her curiosity, therefore, led to the discovery of the upside-down!
The most recent season has made it clear that Nancy is strategic and diligent, especially when her town is in danger. However, this quiz will test your knowledge of Nancy's quotes and one-liners from the last four seasons. Do you have Nancy's detective skills to get a perfect score? Let's put that to the test!
1. "I'm Stealthy, Like A Ninja."