Stranger Things Quiz: Who Said It - Steve Harrington, Jonathan Byers Or Billy Hargrove?
Celebrate the new season with a quiz about three of our favourite guys from Stranger Things.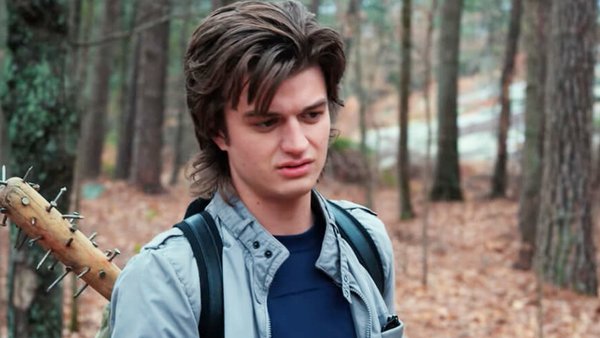 Stranger Things is set to return to our screens later this month with the first instalment of Season 4.
The adventures of the residents of Hawkins, Indiana into the otherworldly "Upside Down", meeting horrifying creatures known as the Demogorgon and the Mind Flayer. With the powerful Eleven and her gang of Dungeons and Dragons playing friends are there to save the town.
To celebrate the new season we've devised a quiz all about our three favourite teenage guys of Stranger Things.
Steve Harrington, Jonathan Byers and Billy Hargrove are three very different characters. Steve starts off as the cool guy only to become the ultimate babysitter with a big baseball bat filled with nails. Jonathan is the geeky cameraman with a kind heart. Billy is the bulling lifeguard with a traumatic past.
How much do you remember about the three of Stranger Things most famous young men? Can you tell a Steve quote from a Jonathan one? Only the biggest fans of Stranger Things will be able to score 100% on this quiz! How many will you get correct? Let's find out!
Don't forget all the answers can be found at the end of the quiz. Good luck!
1. "I May Be A Pretty Shitty Boyfriend, But Turns Out I'm Actually A Pretty Damn Good Babysitter."