Stranger Things Quiz: Who Said It - Steve Or Robin?
Which legendary Scoops Ahoy employee said it?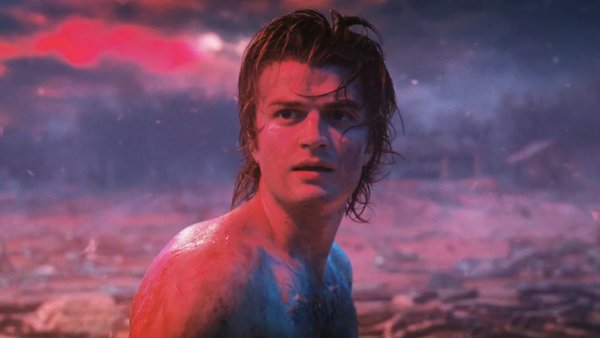 Stranger Things' killer monsters, nostalgic music, and endearing characters are just a few of the show's major attractions. The most recent season of this Netflix original has taken the world by storm, where viewers were hooked on the 80s trip of familiar references and plot twists. And one thing fans can't get enough of is the amazing character duos.
Joyce and Hopper, Eddie and Chrissy, Eleven and Mike are all a delight to watch, but it's Steve Harrington and Robin Buckley that fans seem to adore the most.
This fantastic pairing first meet in season three at Scoops Ahoy, the Starcourt Mall's ice cream parlour. While working at the parlour, Steve and Robin discover a hidden Russian base beneath the mall. From there, viewers are thrown into a whirlwind of danger, laughter, and above all, suspense. Their unique friendship continues in season four when they battle the sinister Vecna with the help of Nancy and Eddie.
Today, we're asking die-hard Stranger Things fans whether the following quotes were said by Steve Harrington or Robin Buckley. How will you score on this quotes quiz? Let's find out!
1. "Would You Like To Set Sail On This Ocean Of Flavour With Me?'