Stranger Things: You'll Never Get 100% On This Eleven Quiz!
Can you close the gate with your mind?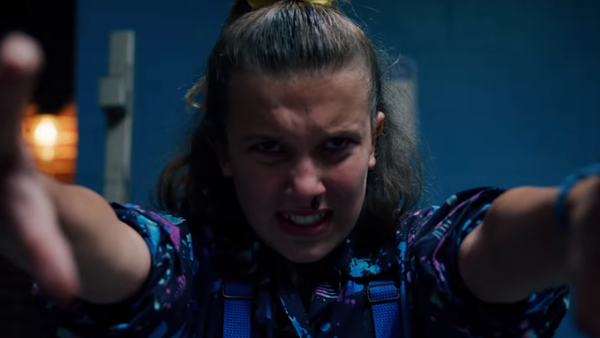 Stranger Things has already made a name for itself as one of the best shows of the 21st century. From the thrilling stories it tells to its beloved cast of characters, the Netflix original got so much right in such a short space of time.
Though fans love practically everything about the show, one of the most beloved aspects of it is undoubtedly Eleven.
Portrayed by Millie Bobby Brown, Eleven is one of Stranger Things' primary characters and, over the course of the show's three seasons, has saved her friends (and Hawkins) from the threat of the Upside Down more times than the Shadow Monster and his deadly army would care to count.
From her incredible telekinetic abilities to her endearing relationship with Mike - and indeed her own compelling character journey - Eleven is, in many people's minds, the heart of the show. And it's easy to see why.
That being said, just how well do you actually know Stranger Things' primary hero? Can you close the gate and stop the Mind Flayer or will this Demogorgon of a quiz turn your world upside down? Let's find out...
Answers at the end!
1. Which Dungeons & Dragons Title Was Eleven Given In Her Friendship Party?