The Big Bang Theory Quiz: Did Sheldon Do It?
Are you the ultimate fan of The Big Bang Theory's Sheldon Cooper? Let's find out!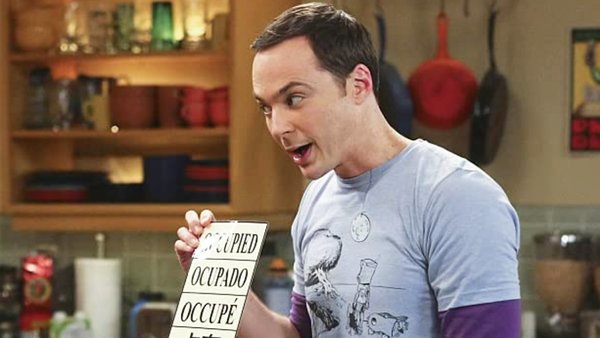 The Big Bang Theory's Sheldon Cooper likes things done a particular way.
Sheldon desire to have things his way inspires him to create agreements between his friends and loved ones. The "Roommate Agreement" between him and Leonard dictates the thermostat temperature and the bathroom schedule. Whilst his relationship agreement with Amy makes sure that they take care of each other when sick and what will happen if there's an intelligent dog uprising.
Sheldon is a complex person, the question is, how well do you know him?
Do you know everything there is to know about The Big Bang Theory's Sheldon Cooper? This quiz will test even the biggest fans of the show. All you have to do is decide if Sheldon did each of these 12 statements. Some are about the theoretical physicist whilst other's are about the rest of the gang.
Can you remember if it was Sheldon who dressed up as Captain Jean-Luc Picard? Do you know who it was that featured in People Magazine's "30 Under 30 To Watch" article?
Only those who've seen all 279 episodes of The Big Bang Theory will stand a chance of getting 100% on this ultimate Sheldon Cooper quiz. Let's see how many you score correctly!
Don't forget, all the answers can be found at the end of the quiz. Good luck!
1. Became Enemies With Star Trek Actor Wil Wheaton?