The Big Bang Theory Quiz: Who Said It, Sheldon Cooper Or Albert Einstein?
The father of modern physics meets the inventor of 'bus pants'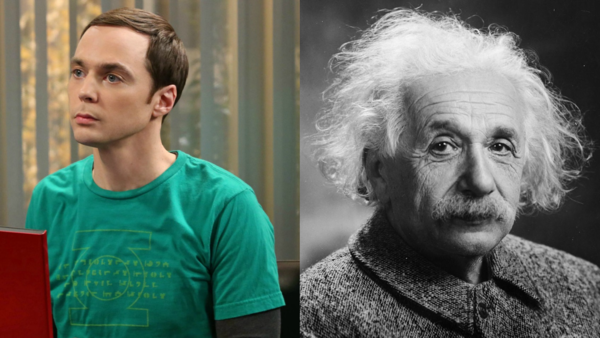 German-born physicist Albert Einstein is widely known as one of the greatest minds that ever lived. During his illustrious career, he developed the theory of relativity, invented the world's most famous equation and managed to reach stratospheric levels of fame unlike any other scientist before him.
His life undoubtedly left an indelible mark on both science and popular culture with his name and image becoming virtually synonymous with genius.
The Big Bang Theory's Texas-born physicist, Sheldon Cooper, on the other hand has a similarly brilliant mind, but is extraordinarily socially inept. Throughout the show's 12-season run, Sheldon has managed to demonstrate almost supernatural levels of memory and intellect as well as a stunning lack of social awareness.
His constant faux-pas, lack of any basic level of common sense and absurd levels of stubbornness have led to him developing an almost cult-like following as one of the most hilarious and bizarre characters ever created.
Both scientists share an eccentric personality, an incomprehensible level of brain power and a knack for delivering an immensely quotable line, but who said what?
Answers at the end!
1. "No Problem Can Be Solved From The Same Level Of Consciousness That Created It."