The Big Bang Theory Quiz: Whose Nickname Is It?
Can you remember who in The Big Bang Theory was "Moonpie" and who was "Froot Loops"?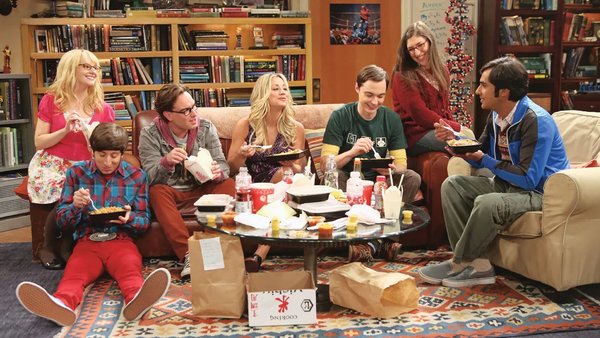 The Big Bang Theory introduced us to scientists Sheldon Cooper, Leonard Hofstadter, Rajesh Koothrappali and Howard Wolowitz. We see Sheldon and Leonard's lives begin to change when Penny moves in across the hallway.
Slowly after Penny and Leonard become an item, the guys lives get bigger. Howard is introduced to microbiologist Bernadette Rostenkowski. Sheldon even discovers the perfect woman for him through a dating app, when neurobiologist Amy Farrah Fowler responds to his profile.
We see comic store owner Stuart move into Howard's house, there's weddings and even a Nobel Prize in the show's 12 seasons.
Are you the world's biggest fan of The Big Bang Theory? Do you remember what nicknames that each of our favourite characters went by? This quiz is set to test how much you know about them all.
Can you recall who was given the affectionate nickname "Moonpie"? Do you know who was christened "Froot Loops" after the cereal.
Only fans who have seen all 279 episodes of The Big Bang Theory will stand a chance at this ultimate nickname quiz. Will you manage to get 100% correct? Let's find out!
Don't forget, all of the answers can be found at the end of the quiz. Good luck!
1. Slugger