The Book Of Boba Fett: Everything We Know So Far
The coolest bounty hunter in the galaxy is about to get his own series.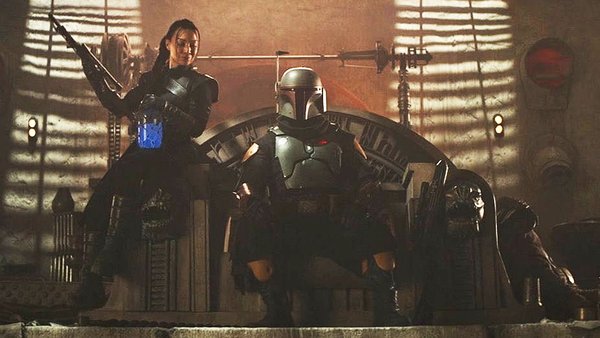 The recent Season Two finale of The Mandalorian shocked audiences in more ways than one. Din Djarin won the Darksaber, Luke Skywalker made a cameo appearance akin to Darth Vader's in Rogue One: A Star Wars Story, and Din says a tearful goodbye to Grogu.
However, the biggest shock came in the episode's post-credits tease, which takes audiences back to Jabba the Hutt's palace on Tatooine. There, Boba Fett and Fennec Shand kill Bib Fortuna of Return of the Jedi fame as revenge for leaving Fett for dead in the Sarlacc Pit back in Episode VI. After a gorgeous shot of Boba sitting on Jabba's old throne with Fennec by his side, the screen cuts to black, revealing the five most surprising words in this season of The Mandalorian - The Book of Boba Fett.
Everyone's favourite bounty hunter will be leading his own Disney+ series next year. There were rumours that Boba Fett would have his own show since the character's surprise return in The Mandalorian, but those rumours seemed unfounded when no such title was announced during Disney's recent Investor's Day presentation. However, after this surprise reveal, Boba Fett is well and truly back in business.
While details are somewhat scares at this stage, here is everything we know so far about The Book of Boba Fett.
6. Jon Favreau, Dave Filoni And Robert Rodriguez Will Executive Produce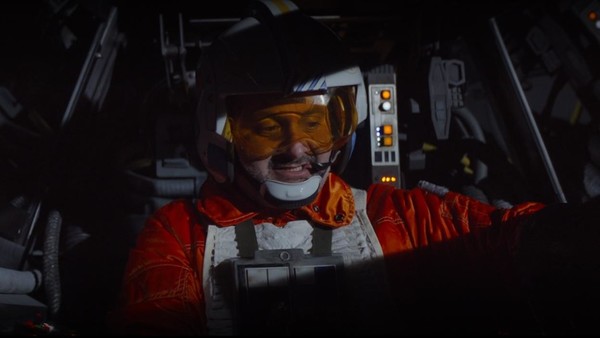 Fans of The Mandalorian, Star Wars: The Clone Wars and Star Wars: Rebels, and The Adventures of Sharkboy and Lavagirl will be relieved to know that The Book of Boba Fett is in good hands.
Jon Favreau, who created The Mandalorian, Dave Filoni, whose animated brainchildren Clone Wars and Rebels captured the hearts of many Star Wars fans, and Robert Rodriguez who directed The Mandalorian Chapter 14: The Tragedy, Boba Fett's biggest episode, will serve as executive producers on the new series.
These three seem like a creative dream team. Each brings their own flare to Star Wars, and the three creators coming together sounds like something special for Boba Fett. Though the rest of the production and creative team remains unknown, including the writers and directors, the collective vision of these three should lead to a quality offering.
Though it is currently unclear if Favreau, Filoni and Rodriguez will take on other creative duties on The Book of Boba Fett, their involvement as executive producers is a good sign.