The Defenders: 8 Major New Reveals From Marvel And Netflix
All the latest on Daredevil, Jessica Jones, Luke Cage, Iron Fist, and...The Punisher?!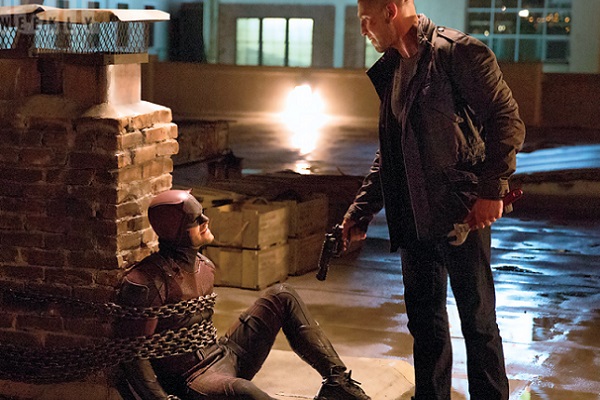 Over the past week or so, the Television Critics Association winter press tour has been taking place, and superhero TV shows had a major presence thanks to Netflix. Following the success of Daredevil and Jessica Jones in 2015, the online streaming service obviously have big plans for this corner of the Marvel Cinematic Universe moving forward, and this weekend saw them drop plenty of major revelations. Those related to all of the heroes who will one day assemble to form The Defenders, with a specific focus on Daredevil's next season (which is set to launch this March) and some very interesting details about new characters like Elektra and The Punisher. Marvel and Netflix also made some huge announcements about what's next for these heroes, while comic book fans should be very excited to hear that some very familiar costumes and personas are on the way, whether those appear in Daredevil, Luke Cage, or something entirely new. Simply put, it's going to be a very exciting few years for The Defenders! Based on how well things have been going for these shows so far, that team-up stands a chance of being every bit as big an event as The Avengers was back in 2012, and these new details just prove that.