The Expanse Season 5 Lands - 5 Reasons To Be Excited
Amazon Prime's hidden gem sci-fi spectacular is back on our screens from today!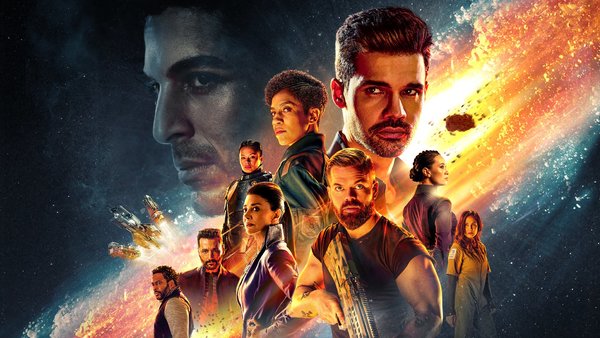 Warning: This article contains minor spoilers for Season 5.
Every so often, a science fiction series comes along that leaves viewers and critics alike perpetually hungry for more. These banquets for the eyes are rare, but they aren't at all difficult to describe: Each one offers a captivating combination of storytelling and style that sets the stage for complex characters, engaging adventures, and exciting discoveries… and it's safe to say that The Expanse has all but perfected that recipe.
The first four seasons saw everything from action-packed battles to intense political intrigue dominating the solar system of the twenty-fourth century. Factions comprising Earth, Mars, and the Belt faced off against each other in a rapidly heating-up cold war, with the emergence of the protomolecule's galaxy-spanning gateway system threatening to bring everything to a boil. Uneasy alliances and ceasefires had been reached by the end of Season 4, but Marco Inaros's plot to attack Earth with guided asteroids (protected from detection by Martian stealth technology) left the serial on a tense cliffhanger.
The Rocinante is poised to take flight again on Wednesday, December 16th, as the fifth season's first three installments are released. Its ten-episode run will then follow a weekly schedule (much like Amazon's other flagship title, The Boys), culminating with the finale on February 3rd.