The Flash Quiz: Bet You Can't Name All These Characters!
Become the fastest man, woman or metahuman alive by naming all of these characters in a flash.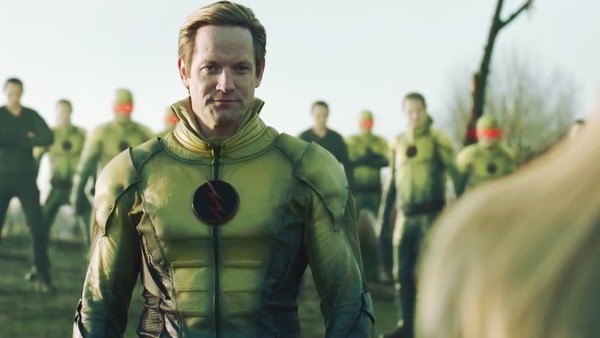 Drawn straight from the pages of DC Comics, The Flash has given its titular speedster the live-action rendering he deserves, with all the sidekicks, villains and alternate Earths that come with it.
A spin-off, or at least companion piece to The CW's Arrow, in what is now known as the Arrowverse - DC's formidable television arm (or flexing bicep) - the show follows Barry Allen's (Grant Gustin) journey from crime scene investigator to the fastest man alive. Six seasons in - with a seventh on the way in 2021 - The Flash doesn't show any signs of slowing down.
An ever-growing cast of characters has expanded into and out of the series, forming a multiverse of other shows, including Legends of Tomorrow, Supergirl and Batwoman. This has ultimately paved the way for TV's very own Justice League, while leaving a colourful roster of gimmicks, one-offs and 'monsters of the week' in their wake.
But how many of The Flash's regulars, cameos and minor characters do you remember? If you think you know your Vibes from your Zooms, your Irises from your Wallys, your Arrows from your Flashes, then step right up and try your luck.
Answers at the end!
1. Who Is This?