The Flash Quiz: How Well Do You Remember Season 1?
How much can you remember from the Scarlet Speedster's first season?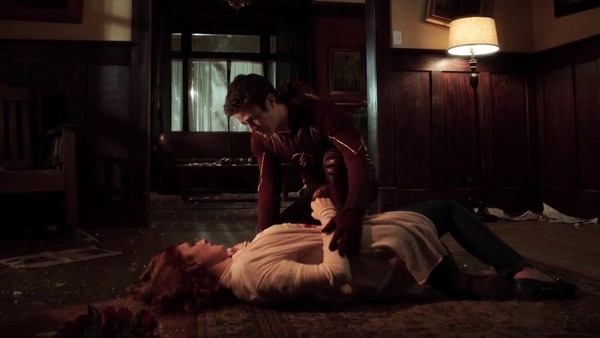 The Arrowverse has featured a number of different characters and shows, however none might be as beloved and exciting as The Flash.
After Grant Gustin's brief appearance in Arrow's second season, he got the chance to lead his own show as the titular character alongside Team Flash, consisting of Joe West, Iris West, Caitlin Snow, Cisco Ramone and Dr Harrison Wells.
The first season has Barry learning to use his powers that he received from the Particle Accelerator, which caused a variety of Meta Humans to appear across Central City. This causes a lot of criminals to wreak havoc around the city, with only The Flash to stop them.
While stopping Meta Human criminals, Barry also deals with trying to clear his father, Henry Allen's, name through battling against the Man in the Yellow Suit (aka Reverse Flash). This battle leads Barry on an emotional journey, as he encounters the demon that has plagued him the majority of his life.
With the first season releasing back in 2014, it will be difficult for even the most diehard fans to remember details from the show's premiere run, with only true devoted Flash fans being able to get 100% and recall every answer on this quiz.
1. How Old Was Barry When His Mother Was Murdered?