The Hardest Peaky Blinders Quiz On The Internet
Only the Patriarch of the Shelby family can score 100% on this quiz.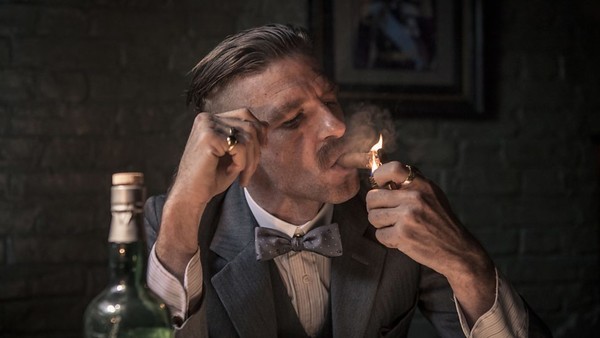 All crime drama sagas are alike. Illegal business, arms trade, murder, violence and vendettas. But, when you add an astonishing British accent, an ex-sergeant major of World War I with a post-traumatic stress disorder, a blonde bartender-slash-spy, a bunch of deranged bandits and their feisty matriarch, you'll get what we nowadays call Peaky Blinders.
Cillian Murphy-led historic gangster series invaded the movie industry and set new standards of filmmaking, acting and, well, gambling. Patriarch Thomas Shelby's gypsy-spirited, wild nature combined with his aristocratic manners and behavior is what makes him "The Chosen". Yet, the geometric progression of the series' success is due to its rooted storyline, supporting characters, big-name actor additions, and, of course, the unpredictable turnover of the events.
Well, what the creator of the exceptional TV series Steven Knight prepared for the fans remains to be discovered in the series sixth and final season. For now, we can only offer you a quick and peaky retrospect on the creation of the Shelby Empire.
Let's see if you can score 100%, mate.
Answers at the end!
1. What Is Arthur Shelby Junior's First Name?