The Lost Boys TV Series Is Happening, From Creator Of Veronica Mars
This is gonna suck.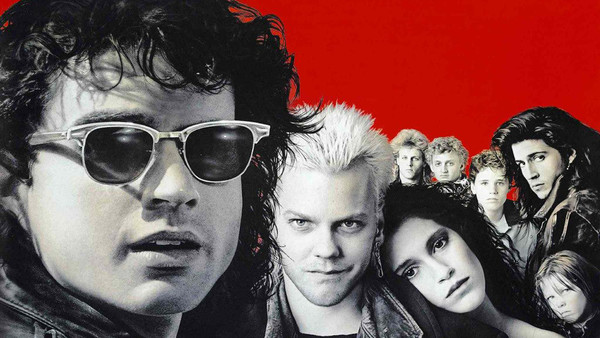 With The Vampire Diaries set to end after its upcoming eighth season, The CW are taking steps to ensure they maintain a strong vampire presence in their output.
As reported by Deadline, the network are teaming up with Veronica Mars creator Rob Thomas for a Lost Boys series, based on Joel Schumacher's cult 80s film.
The original film, released in 1987, saw two Arizona brothers moving to California, and ultimately taking on a gang of vampires, and starred the likes of Kiefer Sutherland, Corey Feldman, and Corey Haim. It's since sired two straight-to-DVD sequels, The Tribe (2008) and The Thirst (2010), and there was talk of a TV show a few years back.
Now it is actually happening, and there are some pretty ambitious plans for it. According to the report, the idea of the series is that it would be an anthology consisting of seven seasons. The first would take place in San Francisco in 1967, and every subsequent season would then take place in the next decade, eventually ending up in the present day (by the time it gets there) of the 2020s.
The settings, the villains, and the human characters will change with each season, while The Lost Boys remain the same.
What do you think? Could a Lost Boys series work? Or are you hoping this idea gets turned to dust? Bloody good news? They've bitten off more than they can chew? Fangks but no fangks? Share your thoughts and/or vampire puns down in the comments.