The Office Or Parks And Recreation Quiz: Who Said It - Pam Beesly Or Ann Perkins?
Which fan-favourite office beauty said it?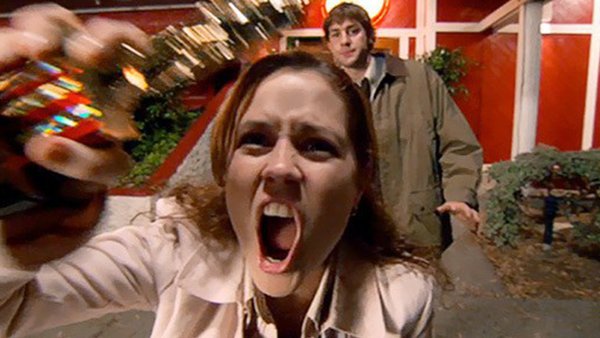 NBC boasts a long lineup of iconic fan-favourite shows. And two shows that have made it to the top tier of every avid watcher's list are The Office and Parks and Recreation.
The two workplace comedies are often compared due to the similarities they share. Both are shot in mockumentary style, covering the day-to-day lives of ordinary office workers and riddled with a whole lot of dark sarcasm.
Both TV shows focus on ordinary relatable characters from an American workspace. While they don't showcase drug-fuelled clubbing or high-tech technology, they're built around human emotions and hilarious prankful waste of time. And maybe that's why they still hold up.
The two shows even have a lineup of comparable characters, and with each show harbouring a vast worldwide fanbase, fan comparisons are bound to arise. Pam Beesly and Ann Perkins are two of those lovely characters.
Sweet, shy and a bit mousy, both Pam and Ann are the simple beauties of their respective offices. Their generally friendly and occasionally hilarious presence in the office worked out as a sane calming presence. The work crush of every fan, both were involved in office romances for the most part, and these relationships built their personalities in the long run. See the similarities?
Here's a quiz to celebrate these two unique yet comparable fan-favourite characters. Can you tell Pam and Ann apart from these quotes alone?
1. "Anything Than Can Be Penis Shaped, Will Be Penis Shaped."