The Office Quiz: Can You Complete These Michael Scott Quotes?
Is that what he said?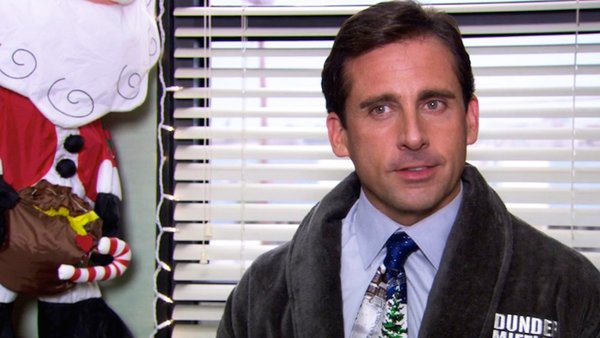 For 7 seasons of The Office we all loved hanging around with Michael Scott. As the Regional Manager of the Scranton Branch of Dunder Mifflin Michael proves that the boss isn't always serious.
Michael loves the idea of being the life of the party. He always wants to be everyone's best friend and loves nothing more than going to the office. He'll find any excuse for a party or a get together and likes to be the centre of attention. If he's not organising a comedy roast all about him, he's making sure he sings the highest note possible during 'Happy Birthday'.
All of Michael's heroes are comedians. He loves to copy other comedians routines to try and get a laugh from his employees. He does his own rendition of Adam Sandler's 'The Chanukah Song' at Kelly's Diwali party and loves shouting 'Good Morning Vietnam' in honour of Robin Williams.
With so many jokes and ridiculous statements can you remember all the funny words of Michael Scott? Will you be able to complete all the missing words in these famous Michael quotes? Let's find out!
Don't forget, all the answers can be found at the end of the quiz. Good luck!
1. "I Love ____ I Hope To Be A Part Of One Someday."