The Office Quiz: Can You Match The Dwight Schrute Scene To A Season?
Ill you prove you have a Black Belt in Dwight knowledge? Let's find out!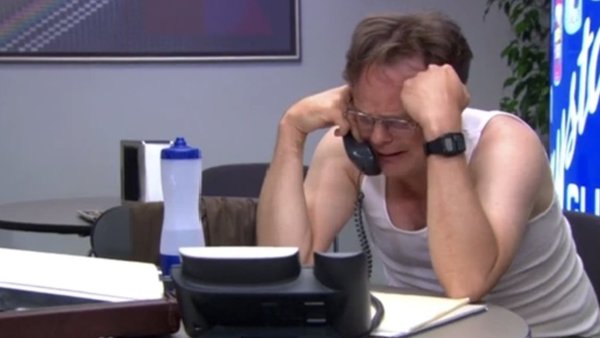 As Assistant to the Regional Manager, Dwight Schrute is the official number 2 at Dunder Mifflin Scranton.
Dwight takes his role as top paper salesman very seriously. He's loyal to his boss Michael Scott... but ultimately Dwight wants to take over and become the Boss. Which means that he sometimes tries to usurp him, resulting in him being forced to do Michaels laundry as punishment.
Dwight is a karate expert, bed and breakfast owner and sci-fi lover. With his cousin Mose they run Schrute Farms, a huge beet farm with its own abattoir and an outside bathroom.
Despite all Dwight's survival skills, he often falls victim to a Jim and Pam prank. From thinking he's been vetted for a secret mission to coming into the office to find his desk in the mens bathroom, Dwight is often outsmarted by Jim.
How much do you know about the crazy antics that Dwight finds himself in? Do you have the ability to know exactly what season of The Office by a particular scene of Dwight?
Only the biggest of Dwight fans will get top marks in this quiz. Will you prove you have a Black Belt in Dwight knowledge? Let's find out!
Don't forget all the answers can be found at the end of the quiz. Good luck!
1. Which Season Is This Dwight Schrute Scene From?