The Office Quiz: Did Pam Beesly Say It?
Can you prove to be the ultimate Pam Beesley fan? Let's find out!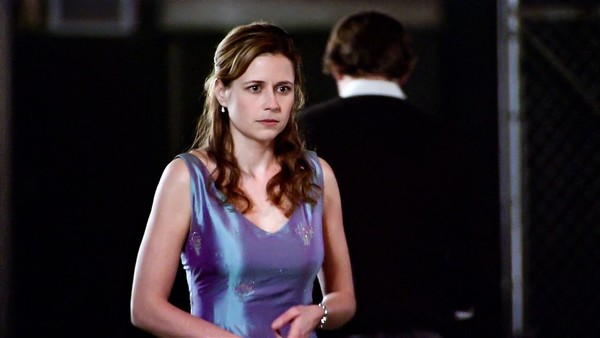 For nine seasons of The Office, we fell in love with Dunder Mifflin Scranton's receptionist Pam Beesley.
As Pam fell in love with Jim, started a family and took big risks. She quit Dunder Mifflin to join Michael Scott on his quest to start his own paper company. She managed to secure a role as Office Manager by telling everyone that she had the job. Pam even used her art skills when painting a huge mural in the warehouse.
Pam has a love of art and design, trying to put her skills to good use for her whole time in the show. She tried and failed in Graphic Design at the Pratt Institute. She even took night classes at a local school, which culminated in an exhibition that hardly anyone attended. Jim and of course Michael are always encouraging her. Jim creates her an art studio in their new home and Michael buys her painting of the office building, hanging it pride of place on the wall.
Pam is a fixture of The Office, the question is how closely were you paying attention to her? We've found some wonderful quote from the show, you just have to work out if Pam said it or not!
Can you prove to be the ultimate Pam Beesley fan? Let's find out!
1. There's A Lot Of Beauty In Ordinary Things. Isn't That Kind Of Point?