The Office Quiz: Finish These Dwight Schrute Quotes
This quiz is easy? FALSE. It's the hardest quiz on the internet...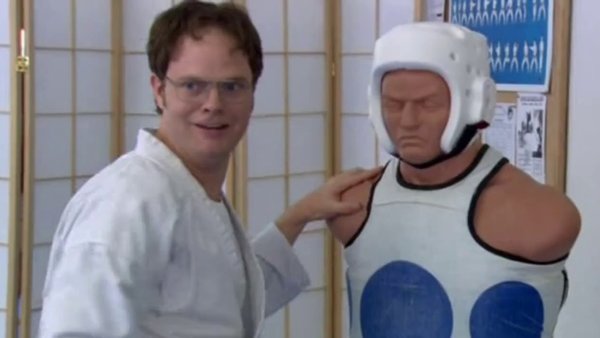 Taking the form of a fake documentary, 2001 British show The Office took the world by storm with its unique style of comedy. When this, and its lead character David Brent, brought forth a new kind of sitcom, it was only a matter of time until there was a remake for American audiences. This is what is known as The US Office, one of the most successful shows of all time.
Lasting for 9 full seasons, from 2005 to 2013, The Office had a whole host of great characters and storylines. With more grounded characters like Jim and Pam with their domestic storylines, to the more wild characters like Creed and his bizarre past that we still know frighteningly little about. Among these characters is none other than Dwight Schrute, the beet farmer who can't seem to get away from his co-worker Jim's pranks.
Dwight, played by Rainn Wilson, is relentlessly funny, delivering deadpan one liners without realizing how funny he's seeming to the others. That said, he's not short of the more grounded and pleasant storylines, like his relationship with Angela.
Can you finish these 10 quotes by Dwight K. Schrute?
1. "Jim Told Me You Could Buy..."