The Office Quiz: Finish These Michael Scott Quotes
World's Best Boss...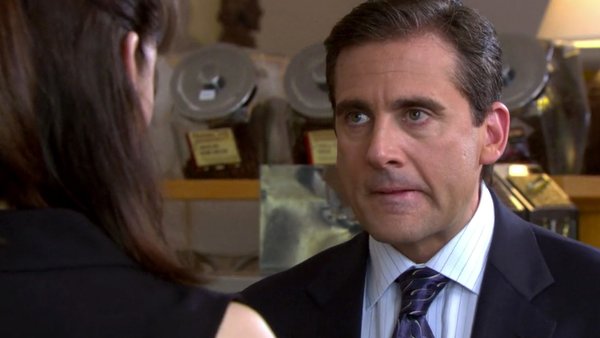 Having first aired in 2005, the US version of The Office has gone onto be revered as one of the all-time great TV sitcoms.
The original 2001 show starred Ricky Gervais - who co-created the series with Stephen Merchant - as the ever-embarrassing David Brent, doing ridiculously cringe-worthy things, usually at the expense of his employees. Brent always meant well, though, and these traits were carried over to the American version when Steve Carell took on the lead role of Michael Scott.
The US Office ran until 2013, with Scott starring as the main character for the vast majority of its run. In that time, Carell's character came out with some ridiculous phrases that surprised even the people closest to him. Despite that, he never failed to be hilarious. From his weird relationship with Toby, to his more wholesome relationships with Pam and Jim, Michael Scott was always at the centre of every story, and often brought forth the most grounded and meaningful storylines.
With that in mind, and with 9 seasons to go on, can you finish these 10 quotes from the painfully embarrassing yet lovable office manager?
1. "I Want People To Be Afraid Of ____"