The Office Quiz: How Much Do You Know About Michael Scott?
Will you prove your knowledge of The Office by getting 100% on this ultimate Michael Scott quiz?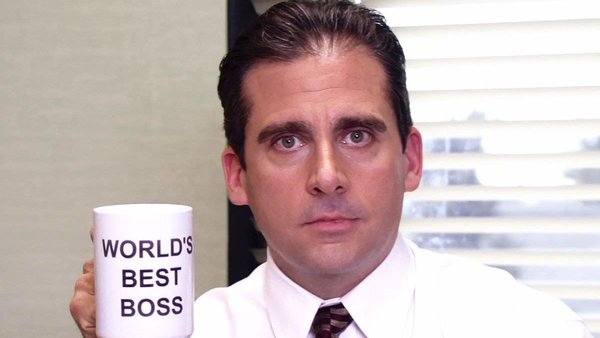 Michael Scott might not be the best Regional Manager, but you can't help falling in love with him.
Despite being an outstanding salesman, Michael isn't the person most suited to management. He loves to be the centre of attention and treats his employees like they are his best friends. Likewise, he loves to share jokes with them and can't help but forward on what he thinks are hilarious emails. Michael often oversteps boundaries, telling his staff all about his love life, plus he makes fun of them all the time but struggles when they all make jokes about him.
Regardless of his often childish nature, Scott's employees can't help but help him, and they feel sad when Michael finally decides to leave Dunder Mifflin forever.
So, how much do yo know about The Office's Michael Scott? Only the biggest fans of the show will be able to answer all 12 of these questions about the Dunder Mifflin Scranton Regional Manager. Can you remember which US state Michael moves with Holly to? Do you know know what Christmas present Michael buys for Ryan?
Will you prove your knowledge of The Office by getting top marks at this ultimate Michael Scott quiz? Let's find out!
Don't forget, all the answers can be found at the end of the quiz. Good luck!
1. Who Bought Michael His "World's Best Boss" Mug?