The Office: The Hardest Erin Hannon Quiz On The Internet!
Can you remember Erin's real name? Can you remember who Erin dated from Dunder Mifflin?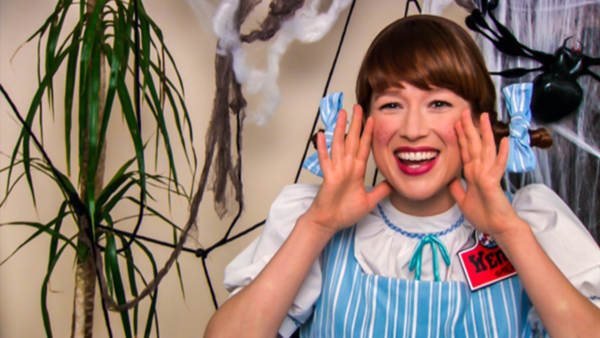 Few TV Shows have ever amassed a more colourful and insanely hilarious bunch of personalities than the American version of The Office. From the leading laughter light of Michael Scott, to the side-splitting ensemble, packed with Dwight Knights and Slim Jims, there was never a dull moment once you stepped into the strange world of Dundee Mifflin's Scranton branch.

A true testament to the brilliantly assembled unit of odd-balls was the fact that, away from the heavy-hitters at the top of the bill, the team that filled out the rest of the desks more than held their own whenever the spotlight was briefly fixed on them over the course of nine seasons. One of the finest examples of this came in the form of receptionist replacement Erin Hannon.
After being brought into the mockumentary in Season Five, Ellie Kemper soon marked herself out as a much needed breath of fresh air in the show. Her willingness to throw herself into anything, largely positive mind-set, and comically oblivious nature on occasion soon led to the character becoming one of the most cherished the show had to offer.
But, just how well do you know this particular Dunder Mifflin employee? Think you can come out of the other side of the hardest Erin Hannon quiz on the internet as a true expert on the ball of comedy brilliance in question? Let's find out…
1. What Is Erin's Real First Name?