The Office: The Impossible True Or False Quiz
Will you prove yourself to be the ultimate fan of The Office?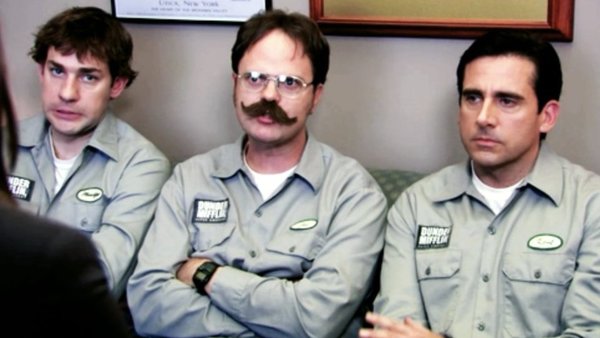 In the 9 seasons of The Office, plenty of crazy things happened.
We saw Michael hit Meredith with his car, then organise a fun run after learning that whilst she was in the hospital she was being treated for rabies. Which was a result of Dwight trapping a bat in a bag over her head.
There was the time "Prison Mike" made an appearance after the revelation that Martin had been in prison. We saw the gang battle it out on beach day. There was even the booze cruise on Lake Wallenpaupack, in which Michael scared a fellow passenger into jumping overboard.
With Michael around there was never a dull moment for the employees of Dunder Mifflin Scranton. One day you could be fired, another he could be making up lies about you to the whole office in order to cover up a truth.
With so many fun moments across the show, can you remember everything that happened in the 201 episodes of The Office?
All you have to do with each question is decide if the statement about the show is true or false. Will you prove yourself to be the ultimate fan?
Don't forget, all the answers can be found at the end of the quiz. Good luck!
1. Michael, Jim And Dwight Try To Steal Utica's Copier In Revenge For Them Offering Stanley A Job.