The Office: The Progressively Harder Who Did It Quiz
Let's find out how much you know about all the Dunder Mifflin Scranton employees!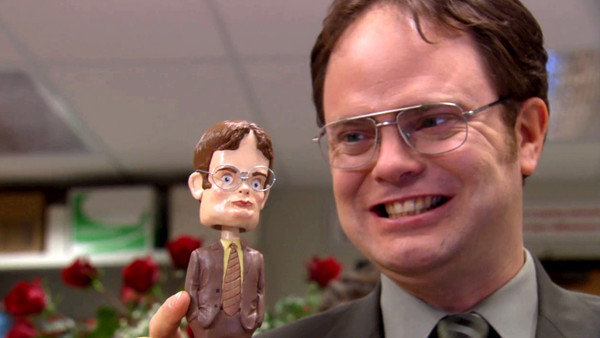 This year marks the 10 year anniversary of the finale of one of the greatest workplace sitcoms of all time. In 2013 we all said goodbye to The Office.
For nine seasons we followed the lives of employees of Dunder Mifflin, a mid-sized paper company based in Scranton, Pennsylvania. The Finale of The Office saw us return of the documentary team as they find what happened to the group a year after the documentary aired.
We see Dwight has taken charge of the branch and has actually fired Kevin, who has in turn opened a bar. Angela and Dwight are finally due to get married with Jim, Dwight's former nemesis taking on the best man duties.
Stanley has finally retired to Florida whilst Phylis is still at her usual desk in Scranton. Andy on the other hand has faced humiliation following his appearance on America's Next A Cappella Sensation, but has since managed to get a job at his old college.
The Finale brought back some characters we'd lost along the way too. It seemed only fitting that Michael Scott should return for the wedding of his former Assistant to the Regional Manager.
The last episode of the show brought back so many memories of the 201 episodes, but how well do you remember all the things the Dunder Mifflin Scranton employees got up to. Just match the statement to the character and see if you can get top marks.
1. Went To Cornell University.