The Office: The Toughest Pam Beesly Quiz On The Internet
It ain't easy, being Beesly.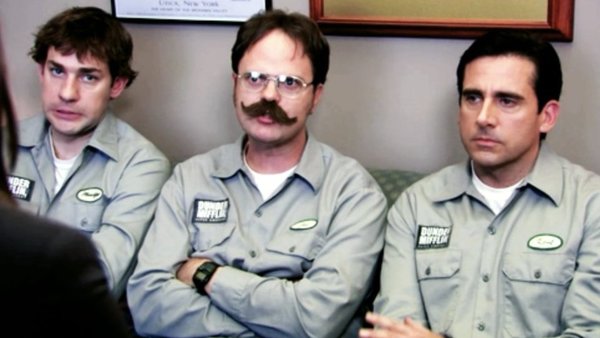 In a nonchalantly unassuming setting such as a modern day office, it might flabbergast you to hear that this backdrop was an untapped resource - until Ricky Gervais wrote a series around it, that was.
When the US played their hand at a remake - as they inevitably would - the shenanigans far outweighed the workload and the monotony of day to day 9 to 5 life. It was accelerated far beyond what most would imagine.
The US version of The Office has led us to some of the most overplayed jokes in pop culture, such as Michael's "that's what she said" remark remaining on the tips of the tongues of most 2000s adolescents for what seemed like 2000 years. The cripplingly relatable struggle of having to work opposite a guy like Dwight Schrute and an endearing romance which kept most invested in the show; one shared by Jim and Pam.
Although their relationship basically eclipsed every other storyline within the show, today we'll only be focusing on the latter half of this co-dependent duo. There was a trio of seasons in which we saw Pam live life without the aforementioned "Gumby with hair", as she lovingly refers to him. Despite the common denominator of Pam's relationship being the resonator for most of its audience, she could certainly stand on her two feet from time to time. Each time she did, she stood out every so often.
Today we want to know if you remember just what those times incurred.
1. In The Last Episode, Who Refers To Pam As Their "Best Friend"?